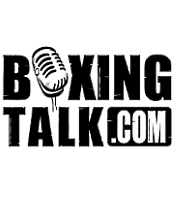 Welterweight Joshua Clottey has informed Boxingtalk that he plans on leaving Lou DiBella and his promotional company, DiBella Entertainment. Joshua Clottey was recently up at DBE headquarters with his manager, Jose Nunez, and their lawyer in an attempt to negotiate a deal in which Clottey will be released from his promotional contract. "They haven't done much to advance my career, and they don't respect my athletic abilities," stated Joshua. "With another promoter I know I will be allowed to demonstrate my skills to boxing fans all over the world."
Joshua's manager, Jose Nunez, said that he had had no problems with DBE and was willing to stay with them until the end of their contract. The decision he states was solely up to Joshua. "Lou DiBella and his staff are good people and there is no animosity between us. However, as Joshua's manager I need to surround him with people whom he is comfortable with and feels genuinely care," stated Nunez earlier today. "I respect DiBella's honesty and what he has done for the sport of boxing. When you have such a talented boxer in your stable it's hard to get him good fights. I know that DiBella and DBE tried their best but just couldn't make it happen for us."
DiBella informed Clottey and his management that he has Clottey under contract for a number of years but he'd be willing to sell that contract to any promoter. "I think Joshua is an excellent fighter and he has a great chance to be a world champion, it's a shame he doesn't understand the marketplace," said DiBella who also told Boxingtalk, "Joshua was on the shelf before he was with me and now he's rated #3 and #5 in the world for a reason. I've kept him active, but if he wants to go with another promoter, I told his manager if they could come up with the number I gave him, I'll let him go. If they can't Joshua's going to have to sit on his ass until he's ready to honor his contract."
Exactly what is going to happen between Joshua Clottey and DBE is not yet known, so stay tuned to our front page for all the latest.
Send questions and comments to: onfireboxing@Verizon.net