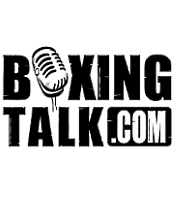 If you have been paying attention to the welterweight division as of late and look beyond the obvious headliners, Judah, Mayweather and Margarito, you may have noticed a rapidly rising prospect by the name of Delvin Rodriguez. Rodriguez currently is 17-1-1 and is in the middle of a 7 fight win streak. In fact Rodriguez arguably is the hottest prospect in the welter weight division. An interesting debate with who is the more accomplished neophyte can be made if you bring up fellow contemporary Colombian born Joel Julio. Well tonight on ESPN beginning at 9pm, Rodriguez looks to continue his wining ways when he faces Alexis Division at the Fed Ex Forum in Memphis, Tennessee.
Rodriguez looks to continue his wining ways versus fellow countryman Division, who also hails from his native Dominican Republic. Division brings a solid record of 16-2 with 12 K.O.'s.
"I saw a little bit of tape on him. He looks strong and throws everything hard and he kind of looks to knock you out with every punch. I see I have to practice patience and wait for me openings. I see myself boxing and moving and see how he reacts when I catch him with a few combinations", said Rodriguez.
The last time Rodriguez lost a pro contest was in February of 2002. On a Shobox telecast he lost a split decision to Brooklyn, New York's Andre Eason.
"That was a whole different Delvin. I was a whole different fighter. I have a better management team. I've grown leaps and bounds both personally and professionally, since last lost," said Rodriguez.
"I learned a lot from that loss. That was actually my first fight with my current trainer Lou Fusco. At that time I was trying to get used to work with him. I don't want to take anything away from Eason, but he just got me at the right time for him and wrong time for me. In my opinion I've improved so much mentally everything is falling into place for me right now. I am more focused than ever in my boxing career. I wanted more now than ever," said Rodriguez.
The 25 year old from Bridgeport, Connecticut by way of Santiago in the Dominican Republic is accustomed to things coming with a little adversity to him. As a 9 year old boy Delvin along with his mother and father and younger sister immigrated to Bridgeport, Connecticut. Rodriguez and his family faced the typical problems that all immigrants encounter when they come to a strange land. The problem of language was a big for Rodriguez to encounter. Also the cold New England winters was another harsh adjustment.
"It was hard at first when I came over here. I did not have any friends all I had was my family. The language was tough for me too. Since I did not know how to speak English at the time it made school very hard for me. I'm glad that is all behind me and although I at the time it was a hard situation I am grateful and I see that as a blessing in a way because it helped strengthened my work ethic," said Rodriguez.
"The biggest difference now to back then is that I am a welterweight. In 2002 I was fighting at 140 and really killing myself to make that weight I felt weak and drained by the end of the fight I had nothing left. Now I am more comfortable at 147. I make this weight with no problem", said Rodriguez.
Another key addition to Rodriguez recent success can be attributed to the addition of Stan Hoffman. Hoffman is a veteran boxing manager of over 25 years. The New York based Hoffman has guided the careers of former world champions James Toney, Hasim Rahman, Iran "The Blade" Barkley, Doug Dewitt and Orlando Canizales to name a few. According to Hoffman he has already reserved a space to add to the names of the aforementioned world titlist. Rodriguez says that right now everything is coming together for him at the right time. He says that Hoffman brought a certain professionalism that he felt his career lacked at one time.
"I am very excited about Delvin. He is a handsome young man. He is a good kid. He is bilingual. He can fight and his style is made for television. He's developing with every fight, you see his punching power is there and so far the television people like him," said Hoffman.
As Hoffman mentioned Rodriguez when he faces Alexis Division will be no stranger to the ESPN cameras. In fact he had one of the most memorable ESPN moments when a sent Allen Conyers through the ropes of the ring in August of 2004 in route to unanimous decision win. If all goes according to schedule against Division, Hoffman would like to see his client back in the ring in April and a possible Shobox date is looming.
"I'm happy with everything in my career right now. I'm happy with my trainer, my manager has me active and North East Promotions have been good to me. I feel if my success does not happen with this manager and this team I don't think it will ever happen," said Rodriguez.
It is ironic that Rodriguez who is a novice musician and who on occasion has performed in local night clubs in his home of Connecticut will be fighting in the home of country music. Rodriguez is a bachata musician. Bachata is a form of Dominican country/blues music. Rodriguez as of now does not see his love for music as anything more as a way to relax when he has some down time.
"My passion and hunger is boxing right now its my priority. I know I have the tools and now I have the right people with me. Fans don't realize how much a manager plays in ones career. Granted you need talent and desire but you need the right people looking out for your best interest too. I want to be a world champion. I want to bring a title back home to my family and people in the Dominican Republic," stated Rodriguez.  
Boxingtalk would like to thank Delvin Rodriguez for his time and cooperation and wishes him luck in the future.
Send questions and comments to: spjr21@yahoo.com