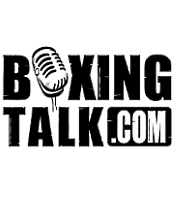 ONLY ON BOXINGTALK
On September 10, 2004 Shelly Finkel filed a $10.05 million defamation and breach of contract/duty suit against Ted Watley over remarks he made concerning the handling of Mike Tyson?s career. Watley's remarks were made during two seperate interviews with this reporter on September 5 and September 6, 2004. Watley, who is contractually entitled to half of Finkel's earnings from Tyson's boxing matches, responded by filing a $95 million countersuit against Finkel. One week later, on October 20, 2004, Watley answered the charges Finkel made aginst him in a 65 paragraph suit. Watley filed his answer pro se, meaning he is acting as his own attorney.  Boxingtalk.com has dissected both lawsuits carefully, and this story outlines the critical points of both claims
Paragaraph 3
of the Finkel suit states that he is suing Watley for defamation, breach of duty and contract, prima facie tort and money loaned. As expected, Watley's answer to Finkel's complaint says these charges are "false". Paragraph 3 also states that Finkel arrived at the $10.05 million dollar demand by seeking compensatory damages of at least $5.05 million plus punitive damages of at least $5 million.
Paragraph 6
of Finkels suit reads, "The instant action centers around the statements and acts of Watley which were intended to harm the interests and reputation f Finkel by defaming Finkel, breaching duties of loyalty and good faith and fair dealing that are owed to Finkel, and breaching his legal contract with Finkel. Watley's answer simply calls these charges "false."
In their entirety,
paragraphs 7 and 8
of Finkel's suit state, "For the past approximately twenty-four years, plaintiff Finkel has worked as a professional boxing manager. During this time, Finkel has managed a multitude of fighters who have become world champions including Evander Holyfied, Pernell Whitaker, Mark Breland, Meldrick Taylor and Fernando Vargas. Plaintiff Finkel has a proven record as a boxing manager and has a reputation in the boxing community as one of the most successful and prominent boxing managers. For example, Finkel was the 1990 recipient and 1993 co-recipient of the Boxing Writers Association Of America Al Buck Award for manager of the year, and the 1993 co-recipient of the World Boxing association manager of the year award"
Watley responded with a simple "true" but with an asterisk. On Friday afternoon Watley told Boxingtalk the asterisks were on paragraphs 7 and 8 because "Finkel hasn't produced any champions. At the time when he came into the business, he was working for Dan Duva, his job was to provide the financing for the Duva's. He didn't produce anything. He was associated with Dan Duva, and to take claim to Dan Duva's good work is a little ridiculous. All you need to do is go and ask Holyfield and all the fighters he mentions there what they think of him. You'll hear it for yourself."
Finkel's
paragraph 9
alleges that in the fall of 1998, Finkel was retained by Tyson to act as Tyson's exclusive advisor, responsible for negotiating the financial details surrounding each of Tyson's fights, advising, and consulting with Tyson on the selection of trainers and opponents, and dealing with Tyson's relationships with sanctioning authorities, state athletic commissions, promoters and television distributors.
Watley's answer:
the word exclusive boxing advisor was the way Finkel used to control Mike Tyson?s possible business opportunities. ?In order to understand this power look at the July 30, 2004 fight [against Danny Williams],? wrote Watley.  ?Anyone can see by looking at the contract of that fight just how bad the exclusive advisor used his power for himself and not for Mike Tyson.  Finkel purposely sabotaged Tyson?s opportunity to make $60 millionwith a $3 millionsigning bonus. It became so bad that the promoter, as well as myself was repeatedly misinformed by Finkel. Watley asked Finkel to explain how is $7 million[that Tyson earned for the Williams bout] better for Tyson and $63,000,000, million from [Murad Muhammad?s] 3M Promotions is not the better deal for Tyson. 3M Promotions ask Top Rank promoter, Bob Arum, to come in to the deal and put up all the money to show Finkel how good this deal is for boxing and the money all of us can make. Finkel hurt Tyson by this action and hurt him more by not having a rematch clause in the contract to protect Tyson in case of a loss.?
Finkel's paragraph 11:
Under the 1998 agreement, Finkel's sole source of compensation for the services he provided to Tyson was the right to receive an agreed upon amount from Tyson's purses from his fights, plus an agreed fee for assisting Tyson in the negotiation of a television contract with the Showtime Network.
Watley's answer:
Again look at how the exclusive advisor used his power this time to double dip taking full advantage of Tyson and looking out for himself? to understand this better we have to look at how Showtime and Finkel do business using Tyson as the window dressing. The Tyson name lures fighters to Finkel. Point of reference Vitali Klitschko WBC champion is fighting Danny Williams, the guy that beat Mike Tyson; again the exclusive advisor has no rematch clause in the contract. For Vitali Klitschko fighting Williams, the guy that beat Tyson, both of their market abilities go up Tyson go down.
Finkel's paragraph 12
: In Feb. 2003 Tyson knocked out a fighter by the name of Clifford Etienne in the first round. After the Etienne fight, Tyson took 18 months off from the ring.
Watley's answer:
Yes as to the fight, you have to look at the contract of that fight to see how Finkel again used exclusive advisor power in that fight. Then go one fight back to the Lennox Lewis fight from that Tyson was told he gets $35 million for fighting Lennox Lewis on 6/ 8/ 2002 for a lineal heavyweight title then he fought Clifford Etienne where he received $5 million in February 2003  but yet he is out of money in 2004 and paying creditors and having to file bankruptcy and at the mercy of the creditors and Finkel sits on the Board of creditors along with Jeff Wald who was looking to receive  one million five hundred thousand dollars for introducing Tyson [Los Angeles attorney Stephen Espinosa], who takes his orders from Shelly Finkel, the exclusive advisor and spokesperson for Mike Tyson.
Finkel's paragraphs 13 and 14:
"Over the past year, Watley began assisting Finkel in connection with Tyson. Watley had been involved in the boxing industry for approximately 15 years and was previously employed by boxing promoter Don King. Over the past year, Watley has requested several loans from Finkel." Watley?s answer is simply to call these statements "false."
Finkel's paragraph 17:
On April 2, 2004 Tyson and Finkel entered into a new agreement which replaced the 1998 agreement and which provided that Finkel would continue as Tyson's exclusive boxing advisor. Under the terms of the April 2004 agreement Finkel's sole source of compensation in connection with the services he provides to Tyson is an agreed upon amount of Tyson's purses.
Watley's answer:
  False. The 1998 contract was over, done with. Shelly Finkel would like you to believe that the 1998 contract is related to the 2004 contract. Look at the  abuse, Finkel sitting on the debtors committee making decisions about who Tyson has to pay and how much, what to keep, what to get rid of, and don?t be surprised if he is not compensated for that position. After Watley got Finkel back in position to become Tyson?s employee again, Watley had a dispute with him on whether he should remove himself from the committee, Finkel is obsessed over controlling Mike Tyson?s financial affairs. As you look over anything Finkel is involved in concerning Tyson?s earning power, you will see Finkel is only looking out for his own self interest.
Finkel's paragraph 19:
In connection with the Tyson-Danny Williams fight, Tyson entered into an event agreement with Straight Out Promotions, which was the promoter of the fight pursuant to which Tyson was to receive a fixed purse of $7,200,000.
Watley's Answer:
Watley & Tyson had no knowledge about Straight Out Promotions. Chris Webb [Straight Out?s principal] has a criminal record that was a total surprise to Watley and Tyson. To by pass $3 million and Top Rank?s $63 million deal and put Tyson in a relationship like this was done for only one reason, Finkel could bring in [a promoter with whom he has a close relationship] Gary Shaw saying Shaw would be assisting the inexperienced promoter, Shaw making six figures for his services with Finkel controlling every aspect of the promotion and Tyson loses $63 million and no rematch clause in the contract to protect Tyson. In the business world that is called unprofessional, nonproductive, not looking out for the best interest of your client and in Watley?s world that is called a shake down. In this one why is 7 scared of 63? Because 63 would give Tyson FREEDOM to have money in his pocket and 63 would make Finkel lose control.
Finkel's paragraph 20:
Under the event agreement, Straight Out was entitled to all gross revenues from the site of the event, sponsor, foreign television, pay-per view, merchandise and all other revenue relating to the Tyson-Danny Williams fight, which was covered under the agreement. Under the event agreement, Tyson had no interest in any of the moneys from the television of pay-per view broadcast of the Tyson-Danny Williams fight.
Watley's Answer:
To understand this Finkel let MIKE TYSON merchandise out and no money at all to Mike, now look at Straight Out Promotions contract and the money and where it went and you will see that Finkel looked out for himself. Finkel forced Chris Webb to sign over all foreign sales rights to Finkel in the name of Tyson, Due to Webb?s inability to pay Finkel to the schedule of the agreement. Finkel knew Webb was inexperienced and unable to promote a Tyson fight in 30 days or less. He passed up $63 million with experienced promoters saying Tyson wanted to do it. He told Tyson he was getting $14 million to fight Kevin McBride and at the last minute Finkel did a bait and switch and brought in a much tougher fight, Danny Williams knowing all the time that if Tyson knew the truth Danny Williams is a Frank Warren fighter and he was getting $7 million not $14 million. That is a bait and switch on the money as well as the fighter.
Finkel's paragraph 22:
On or about August 3, 2004 Finkel and Watley entered into an agreement pursuant to which (i) Watley acknowledged that he had borrowed money from Finkel and was indebted to Finkel on account of such loans in the amount of approximately $105,000; and (ii) the parties agreed that Watley would receive 50% of Finkel's compensation from Tyson's bouts after expenses as compernsation for services he would perform for Finkel in connection with Tyson.
Watley's Answer:
True as to $105,000 Finkel loan[ed] Watley, Finkel is not saying he receives $50,000 is now owned $55,000 as to the loan. Part (ii) of this is false, Tyson was never informed about the Watley contract for Watley helping Finkel get back in position as Tyson?s advisor this is how Watley earned the 50% from Finkel and was told by Finkel that Mike was told about the contract and the 50% proceeds Finkel earned being Tyson?s manager and advisor.
Finkel's paragraph 24:
"In response to Watley's request for a $200,000 loan, Finkel told Watley to have his attorney send the legal documentation concerning the home purchase to Finkel's attorney, Tom Roberts, and that Finkel would talk to Roberts to see if there was any way that Finkel could assist Watley in the acquisition of the Florida property." Watley?s Answer simply calls this statement "false."
Finkel's paragraph 29:
Watley stated in the September 5 interview with Boxingtalk.com, "Shelly's philosophy is to keep the nigger broker so he always has to come back for more. And legally Shelly and I are partners, but let's make this clear, you're getting this from me and the reason I'm telling you this is because rumor has it that Ted Watley was involved in the shakedown! Shelly said Tyson wanted this fight, but when I spoke to Tyson he didn't know what was going on. He said he was just doing what Shelly asked him to do. They went into Louisville and Shelly had them bring in Gary Shaw as an advisor, they tried to turn the fight upside down and they shook those people down like they weren't shit. They shook them down. They made the promoter give all of his rights over to them and they shook him down."
Watley's Answer:
True. To show how bad this is for Mike Tyson, the use of Tyson?s name, look on the web and you will find Tyson?s web site giving out information such as cyber boxing zones. When I asked Mike Tyson about his knowledge or understanding of this site and other sites that are selling his likeness he had no knowledge as to that usage. Just like Finkel telling him his merchandise in Louisville was worth very little money. If you look at who handles the merchandise he has been doing this for Finkel and Gary Shaw for years. The phrase, keep the nigger broke comes from the way fighters in the forties and fifties were treated. Keep the nigger broke is the way they controlled the athlete. Finkel is obsessed with the Tyson business to the point he wants to control every aspect of Tyson?s life where money is generated. In court, boxing professionals worldwide will testify as to Finkel?s misuse of his exclusive advisor/manager position. Now take a deep breath and look at this, if Tyson made $30 million in 2002 he loses his house in Connictit [sic] in a settlement in the marriage dispute he loses his house in Las Vegas and when I say lose, the houses still have not been sold Mike just walked away after seeing thee people that were there to help him names appear on his mortgage. As you look at the chain of events that will be shown in this court case, you will find that Gary Shaw had some sort of working capacity with the Duva?s but after the Tyson vs. Lewis fight Shaw winds up with millions in his pocket. When Finkel makes statements that he represented Holyfield and other fighters, he is not being totally truthful. He was part of Dan Duva?s team; Finkels job was to keep the money coming to finance Duva?s operation. If you are in a building and the building catches on fire and someone?s life is at steak you holler FIRE. If you see a sexual predator that is taking advantage of someone you scream at the top of your voice and call the authorities. Ted?s Neutral Corner as a radio program has been reporting on the injustice of politics in boxing for over 15 years. One of Watley?s jobs in the casino industry was to catch a thief that was stealing from the inside. Finkel and Gary Shaw are [amateurs] in the game of deception. Besides reporting this on my radio show, I am discussing this thief with anyone that will listen. Finkel is the worst abuser I have ever witnessed in 26 years in the game of boxing. It is going to be my pleasure to disrobe him for the world to see how big of a monster this man truly is. Let?s talk about known facts, if my intentions were for the money, there is no way I would have accepted a contract like I have with Finkel today. Shelly Finkel put that contract together and to show how he helped Watley, he mentions $105,000 loan that he loaned Watley. In a contract of this type, that loan would never have been mentioned. Finkel wants to give the impression I gave the poor nagger one hundred and five thousand dollars and by the way I also cosigned for a car for the poor nagger Ask yourself this question, if he got fifty thousand from Watley that reduced the debt to fifty five thousand, why Finkel didn?t  mention that? If this was about money for Watley, what would be the financial value to anyone that got Finkel his position back with Mike Tyson? For the services that Watley preformed to help Finkel obtain his seat back Watley believed in Finkel so much that Watley told Finkel if he left the table Watley would leave with him. Watley did not ask for the 50/50 contract [the Finkel/Watley deal], Finkel offered it and asked Watley a question. Do you want your name on the contract with Tyson and me or would you prefer a separate agreement between you and me? Finkel is the one Watley gave the power to put the contract together anyway Finkel chose. After Watley discussed with Finkel he was under house arrest for 12 months and was turned down for credit in buying a car, it was Finkel that offered Watley the help. Watley did not misuse Finkel in purchasing a H2 Hummer, 500 or 600 Mercedes Benz; he bought an FX 45 Infiniti. Finkel began to use Watley a lot more to tighten Finkel?s relationship with Tyson a lot more after the car purchase. Every time Tyson would have a blow up or not communicate with Finkel, Finkel would ask Watley to stop whatever he was doing, pay for Watley?s first class air fare and hotel room to go to Phoenix, Arizona and solve the conflict that had arose. The recorded will also show that Finkel paid more than three car payments for Watley for stopping and running to Arizona on Finkel?s behalf. In Finkel?s mind, he had an old nagger [sic] helping him keep control of the money making nagger [sic]. He has both of their services, cheaply, and in his total control. Here is what he fails to mention to you in his complaint, Watley has a 2000 Bentley Arnage in his garage that Watley paid cash for in 1999. Watley has a modest home in New Jersey that is worth a half million dollars. Watley has entertained Tyson in his home on several occasions, Watley has been to Tyson?s modest home and been entertained by Tyson on several occasions and Watley has been to visit Tyson twice since his loss to Danny Williams at Watley[?s] own expense and flew first class and stayed in a suite as always. I have never been invited to Finkel's office or his home. I have never seen his office or his home. Finkel will be shown to be everything Watley stated in his Boxingtalk interview. (A Mike has no knowledge of that use of his name. Now look at the Lennox Lewis Tyson fight contract where Tyson was to get $35 million on 6/8/2002 just look at the contract for that fight you [are] going to see how Finkel is doing just that keeping the nigger broke. Ted's Neutral Corner has been doing radio for years on boxing and understands how Finkel is doing just as Watley says he is. This is very upsetting looking over all that been done to Mike Tyson
Finkel's paragraph 30:
The allegations made by Watley in the September 5 interview that: (i) Finkel "ripped off" Tyson; (ii) Finkel and Shaw "shook down" the promoter of the Tyson-Danny Williams fight, and (iii) Finkel and Shaw "made the promoter sign the foreign sales over to them, they made the promoter give all of his rights over to them" are all false.
Watley's Answer
: part true and false, for Finkel to approve Mike Tyson to fight Danny Williams [instead of] promoter Murad Muhammad [and] Bob Arum?s deal and put Gary Shaw in the deal for so little money that will show a shakedown look at where the money is going. It?s not to Mike Tyson
Finkel's paragraphs 31 through 33
describes how Watley's statements were the equivalent of knowingly making criminal accusations to since federal law, the Muhammad Ali Act, makes it a crime for a manager to receive compensation from a promoter. Finkel's paragraph 34 says Watley made it clear he was accusing Finkel of a crime "in another interview he gave Leon on September 6, 2005. Specifically, according to the Spetember 6 interview Watley stated, 'If Shelly Finkel wasn't bald and Jewish, and he was a black man like Don King or any other black promoter there would be red flags all over the place and that promoter would be on his way to jail.? "
Watley's Answer responds to these paragraphs by referring to other portions of his answer, but he asserts that "to put Tyson in this fight is the crime."
Finkel's paragraph 37:
"Specifically, Watley stated in the September 5 interview, 'Shelly Finkel, behind his fighter's (Tyson) back, gets a two fight option on the fighter (Danny Williams) goes and gets the Klitschko brothers, and the first fight out of the box is Danny Williams...Mike had three options. He could have fought Brewster, the guy who knocked out Roy Jones, Antonio Tarver and one of the Kltischko's. He could have fought Brewster for $20M if we would have made a deal with Don King, which was a possibility. With those fights available, why fight this motherfucker for $7 million when he have nothing to do with the foreign sales and we don't know where the foreign sales are going. Shelly Finkel is partners with this guy (Chester) English, him and Gary Shaw ripped the fighter off.'?
Watley's answer
called his own statements "false" but Boxingtalk has since spoken with Watley, who now says he made "a clerical error" regarding this paragraph of his Answer. Watley makes it clear throughout his answer that he is not denying having said any of the remarks attributed to him by Boxingtalk.  "I am not denying anything you wrote. You wrote it how I said it, " said Watley.
Finkel's paragraphs 38 through 41
allege that Watley's remarks to Boxingtalk.com were false. "There was no offer of a $20 million purse for a Tyson fight with Lamon Brewster by Don King or for any other fight for Tyson's first fight back after the Etienne fight. Finkel has no options on Danny Williams. Finkel is not, and has never been partners with Chester English or Gary Shaw, nor has Finkel been partners with anyone concerning the Tyson-Danny Williams fight." Finkel's suit says these remarks constitute slander or libel.  Finkel's suit also says Watley's remarks were made with malicious intentions because they were made shortly after "Watley requested a $200,000 loan from Finkel and Finkel would not agree, at least not at the time requested, to make such loan to Watley. Finkel's suit goes on to say Watley either knew these statements were false or he made them with a reckless disregard as to the truth of such statements. The remaining paragraphs of Finkel's Complaint lay out the legal elements of his claims for defamation and breach of contract/duty against Watley.
Watley's Answer
basically denies all of Finkel's allegations contained in paragraphs 38-63.  Watley closes his answer to Finkel's initial complaint against him with the following:
"Wednesday, October 20, 2004 Watley answer was done as to the Shelly Finkel complaint. If the plaintiff answers back you are going to find the use of Tyson?s name and he does not read any documents or contracts. You may even find Tyson?s signature on documents that Mike Tyson has no idea what the document contains but still he signed. Over the years, Finkel has had Tyson sign documents  by telling Mike it was in his best interest and he could stand up and say Mike signed it. One of Finkel?s fiduciary duties along with his attorney, [Stephen] Espinosa, is to make sure Tyson understands every document he signs. After the Danny Williams loss in Tyson?s suite, where Mike was in great pain and on his way to the hospital, Finkel, like a thief in the night, came into Mike?s room and had Mike sign a document. As his financial partner, I was not shown this document nor told what the document contained. That is a crime to take advantage of anyone in that manner"
Also, in his counterclaim against Finkel, Watley mentions that he was under "house arrest", and last Friday afternoon Watley told Boxingtalk.com he was under house arrest for felony possession of two firearms. "When you get shot five times and the person that shot you hasn't been caught you want to make sure you protect yourself," said Watley, who also informed us that he represented himself in that case and was placed under house arrest for a period of one year, "until the truth came out."
---
ANALYSIS:
Boxingtalk.com believes that rather than representing himself pro se, Watley, who says he owns a 2000 Bentley Arnage, should have paid a few grand to retain a lawyer. He makes some interesting points in both his counterclaim and answer, points that a professional attorney would have driven home stronger and presented more clearly.
The lack of a rematch clause in the Mike Tyson-Danny Williams bout that Watley mentions is one thing that jumps out at me. A manager as "prominent" and experienced as Shelly Finkel should have protected Tyson's interests by placing an immediate rematch clause in Williams' bout agreement.
The rematch clause would have protected Tyson from Williams moving on to fight someone else like say, Vitali Klitschko for bigger money, before Mike ever got his rematch. Ironically, Klitschko is also advised by Finkel, who has taken upon himself the dubious task of simultaneously looking out for Vitali Klitschko's and Mike Tyson's best interests.
Rematch clauses are a powerful way to protect a better-known boxer when he is risking a title or his reputation against a lesser-known boxer.  For example, then IBF junior middleweight champ Ronald "Winky" Wright was made to sign an iron-clad immediate rematch clause in order to get a fight against Shane Mosley, even though the clause violated every sanctioning body rule in the book. And Wright was a champion, not a fringe contender like Williams was (at best) heading into July 30, 2004. Furthermore, the financial details of the Wright-Mosley rematch were laid out in the original contract Wright signed prior to fighting Mosley in March.
IF YOU STILL DON'T KNOW HOW THE ALLEGED "MIKE TYSON SHAKEDOWN" BEGAN....


CLICK HERE FOR THE REST OF THIS MUST READ REPORT!
Send questions and comments to: gleon@boxingtalk.net