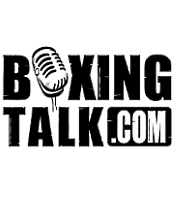 The State of the Game 2004
On December 4, HBO will broadcast their Boxing After Dark telecast from Little Rock Arkansas featuring the anticipated match-up between former three time middleweight champion William Joppy and Arkansas' middleweight prospect Jermain Taylor. Taylor, who has been criticized for not having yet fought a legitimate middleweight, will get his opportunity to take on one of the few men to have held a middleweight title in the past few years. However, for those that are making the trip to Little Rock, you will find that HBO is not the only thing B.A.D in the city on Saturday.
For those that have not arrived in Little Rock, or if you have not made reservations to stay at one of the many hotels in the area, you may be running into a problem with securing a place to stay. If you are in Little Rock already, on Saturday you may notice a very heavy increase of traffic as you try to make your way to Barton Coliseum. The reason for this is that December 4, could turn out to be a very bad night for Jermain Taylor vs. William Joppy.
What fans that are not from Arkansas have to understand is that despite Jermain Taylor being from Little Rock, and that he has many fans from the state, Taylor takes a backseat to at least two different things when it comes to a show. The first is anything that has to do with the Arkansas Razorbacks. This is the first problem that could affect ticket sales. On Saturday, the Arkansas Razorback basketball team will be playing the soon to be number one rated Illinois. Where is the game? Little Rock. From what I understand, ticket sales were steady for the game which will be held at Alltel Arena, but after a very solid performance by Arkansas against Tulsa, and with Illinois knocking off Wake Forrest added with the talk around the state about this may be the best Razorback team since their runner-up team to the NCAA Championship years ago, have ticket sales soaring and could possible be a sellout come tip-off.
Now, Lou Dibella has recognized this as evident with his interview on a local radio station on Wednesday night announced that those that walk up for ticket sell that have a ticket stub in their possession from the Arkansas game will receive a discount. The discount will be 20 percent to those who walk up to purchase premium tickets (V.I.P, ringside, etc.) while all others will receive 10 percent on the cheaper tickets. Dibella also announced that here will be a toy drive for the event. The first 200 people to bring a new toy valued at 10 dollars or more, unwrapped, will receive a Jermain Taylor t-shirt courtesy of DBE and Everlast. Dibella also stated that they are accepting coats for children as well. The coats can be used if they are in good shape according to the radio broadcast. The items will be donated to the Arkansas Children's Hospital.
The reason that I feel ticket sells may be effected by the game is because of the Christmas season, and that many will purchase one or the other and maybe not both. I know several that want to go to both, but have decided on the game instead of the fight.
The second thing that Taylor will always take a backseat to in this state is football, no matter at what level the football event is. On Saturday, there is another problem. The State AAAA and AAAAA Championships will be held. Where are they held? War Memorial Stadium, Little Rock. For those that do not know, War Memorial is just down the road from Barton Coliseum. When it comes to the state football championships, the crowds turn out for the event and in this case, as it was last year, one of the teams that will play will be from Little Rock as Little Rock Central will take on West Memphis in the AAAAA Championship. The other game will be between Greenwood and Wynne. This could also hurt ticket sells for the fight. And if not hurt ticket sales, then the traffic for all three events will be fierce, so plan on getting out early to make it on time.
The reason this is being brought up is that I feel that Jermain Taylor and Lou Dibella are doing a great job to promote big time fights in Arkansas and that the fans have always came out to support the events that have been promoted by DBE. The suits at HBO will have to be reminded that if the ticket sales are down for this event, it is not a knock on the drawing power of Jermain Taylor, but on the fact that there are other big time sporting events taking place in Little Rock on the same day as the fight.  
If the numbers are not as high as the previous events that have been promoted by DBE it is not a hit on the promotion of the fight, nor is it that the Arkansas fans have bought into the negative press that Taylor has received for his opponents thus far in his career. The fans in Arkansas support Jermain, they support Dominick Guinn, and they support Terry Smith. Arkansas takes care of their own. Sure a lot of the fans in Arkansas' knowledge of the current scene in boxing may not go much further than those three, but they do support them by coming to the shows.
Every show that Dibella has brought to Arkansas has an appeal to it that just does not involve those three. Yes, when promoting a show you try to get local fighters to put into fights, but Dibella has went a step further each time out by bringing in name fighters and budding prospects for the people of Little Rock to see. Kofi Jantauh has fought on two of the shows, and should be in line for a championship fight next year. On the last card, we got to see Guinn face Monte Barrett who is definitely in the heavyweight title picture and we also got a chance to see Serguei Lyakhovich who will be facing Guinn this Friday night on ESPN. We have also been fortunate enough to witness one of the great wars between Bebis Mendoza and Rosendo Alvarez. we have saw names such as Eric Kirkland, Angel Manfredy, not to mention Kevin McBride who was in the running to fight Mike Tyson earlier this year. And let us not forget that it was Dibella that gave Arkansas a chance to see many of the 2000 Olympians in their second televised fights on HBO. We have saw Sechew Powell, and on this card we will see Paul Malignaggi  and Koba Gogoladze as well as the debut of 2004 Olympian Andre Berto.
A lot of people are questioning William Joppy as an opponent for Taylor in this fight as they feel Joppy is on the downside of his career, but we cannot forget that Joppy did defeat Howard Eastman a few fights ago and Eastman is considered to be the top contender in the division. Joppy did lose his last fight against Hopkins, but he is not an opponent that Taylor should just walk through. This is a fight for the career of William Joppy. At this point in his career, Joppy has nothing to lose, and those can be the most dangerous opponents for a young prospect to face. He has been on top and knows what it takes to get there. He is a veteran that has only been clearly beaten twice in his career, against Trinidad and Hopkins two of the best in boxing. Joppy does have a shot against Taylor, and should prove to be the last big test for Taylor. If successful, we may even get to see Taylor-Trinidad in 2005, or at least see Taylor-Ikeke for the right to face Hopkins. 
The one thing about this fight is if successful, the stage is set for Jermain Taylor. Big fights are on the horizon, but it would be a shame if the suits at HBO held it against DBE and Taylor if the ticket sales are slow and are hesitant to bring their product back to Little Rock. It will not be the fighter fought, nor will it be the doings of the promoter. It is just a day in Little Rock that is filled with activities.
Send questions and comments to: stateofthegame@yahoo.com