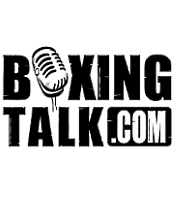 Prolific longtime California boxing promoters Don Chargin and Roy Englebrecht were astonished fellow promoter Jerry Hoffman of 12 Sports Productions got to voice his compensation request as an "action item" at the Tuesday Commission meeting in LA. Despite making progress, however, Hoffman left the session unsatisfied. The dispute centers around the cancellation of his July 2nd event in Monterey for the California State Title fight between undefeated flyweights Carina Moreno of Watsonville and Julie Rubalcava of Garden Grove. 
Even though chief inspector Dean Lohuis acknowledged receipt of questionable blood results for Ms. Rubalcava two weeks prior to the show...
Even though Lohuis failed to notify the promoter until the afternoon before the show at the weigh in...
Even though Sacramento was in receipt of the same medical report and failed to notify the fighter or the promoter...
The commission could only recommend a claim be made with a different governmental entity?!
Fearing an admission of wrongdoing would subject the State to potential litigation, the commission elected to do and say nothing despite the matter being placed as an "action item" on the agenda.  5 of the 7 commissioners were on hand to hear Hoffman's account of the failure by Mr. Lohuis and Sacramento staff, and nobody raised any challenges to his story.  There was no dispute about Hoffman's daily requests to the responsible inspectors for fighter status reports which never came.  Mr. Lohuis admitted he made a mistake, yet the compensation request to pay the fighters purses and refund the promoter for over $3200. in refunded tickets was not acted upon.  The commission's position was that any compensation would be perceived as awarding a "prohibited gift of public funds". 
With the commission failing to officially acknowledge the damages because of potential legal entanglements, the matter remains unresolved.  A claim will be filed next week to a state department yet to be identified, and upon that submission, Hoffman was assured that the commission will offer input to assist in compensation efforts once the claim is on record.  Hoffman was directed to return to southern California for the next commission meeting on September 12th with hopes of getting some degree of satisfaction and compensation then.  The esteemed promoters, Chargin and Englebrecht, hailed the delay tactic as a victory.  Hoffman, however, regards it as hollow.