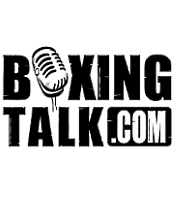 PRESS RELEASE
: Joe DeGuardia of Joe DeGuardia's Star Boxing is proud to announce he has re-signed Italian heavyweight Vinny Maddalone to a long-term promotional deal.   Under DeGuardia's promotional auspice, Maddalone, 23-2 (16), has become one of New York's most popular boxers, consistently selling out his appearances. "We're very pleased to have re-signed Vinny," said DeGuardia. "He's an exciting fighter in high demand and the hottest ticket seller in New York and surrounding areas."  
Maddalone was a diamond in the rough when he was brought to DeGuardia very early in his professional career. The former minor-league pitcher had no amateur boxing career and only a handful of Toughman fights before turning professional.  
Building his experience and popularity slowly, DeGuardia began featuring the muscular Queens native in his long-term series of shows at Yonkers Raceway, where he quickly became a huge draw and eventually appeared on DeGuardia's Metro TV series more than any other boxer. "Vinny has grown into a very important part of our stable. His all-action style never disappoints and he sells out every time he fights. Casinos clamor to get him because of the excitement and the number of people he always brings."  
Maddalone says he is also pleased with the new promotional deal for a number of reasons. "I'm excited to re-sign with Joe. This is the only promoter I've ever had; I've been with him since day one and it's always been great. I've been with Joe for six years now. A lot of guys jump ship on the people who have been loyal to them, but I'll stick by the guy who stuck by me and we'll get there together."  
The fight Maddalone says he currently wants more than any other is a rematch with fellow prospect Brian Minto. The two heavyweights fought an unforgettable war on ESPN2 last July that Minto, despite being behind on all scorecards, won by what Maddalone calls a "lucky punch" tenth-round knockout.  
"We may sign a four-fight deal to fight over in Italy, but the main thing for me right now is getting a Minto rematch. I'm hoping to fight him again in July on ESPN and I know Joe is working hard on it."  
"I like Vinny personally as well as professionally," added DeGuardia. "He's a great kid and an all-action fighter with tons of heart and he's come a long way in a very short time. We'll be looking to keep bringing him along slowly, but I know Vinny is gong to be a star. He's got too much toughness and charisma not to."  
For more information on Vinny Maddalone, please visit Joe DeGuardia's Star Boxing's official web site
www.starboxing.com
.