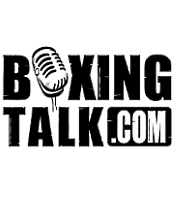 "Audley, don't waste your time planning victory parties," says heavyweight Robert Wiggins' promoter, Joe DeGuardia of Star Boxing, when asked to comment on the press release recently issued by 2000 Olympic Gold Medallist Audley Harrison. "After I knock out Robert Wiggins on August 18, let's do this for the heavyweight division and more importantly, the fans…" Harrison (18-0, 13 KOs) is quoted as saying to other top contenders.  
"Forget about challenging other guys and proclaiming his 'greatness,' the only thing Audley Harrison should be worrying about is August 18 at the HP Pavilion in San Jose, California, because he's going to be meeting the most mentally and physically prepared version of Robert Wiggins to ever enter the ring."  
Wiggins (20-4-1, 12 KOs) has come very close to pulling several upsets over more established contenders than 33-year-old Harrison and this time, DeGuardia says an upset could be in the air. "Robert rededicated himself before his sensational nationally televised knockout of Courage Tshabalala last July and it has showed in his attitude, his work ethic, and his focus. He's always had the natural talent, but now he's fighting at 100% of his capability. Audley Harrison has a real challenge in Wiggins."  
Wiggins vs. Harrison will be televised live as part of the 'Best Damn Night of Olympians Period' on FSN's "Best Damn Sports Show Period."  
Joe DeGuardia's Star Boxing's stable also includes exciting heavyweight slugger Vinny Maddalone (24-2, 17 KOs), who will return to action on Friday, August 19 versus Shannon Miller (11-0, 6 KOs) at the Saratoga Springs City Center in Saratoga Springs, New York, and broadcast live on ESPN's "Friday Night Fights," as well as "People's" light heavyweight champion Antonio "Magic Man" Tarver who has signed to fight arch rival Roy Jones Jr., in a highly anticipated third-and-deciding rubber match on October 1.