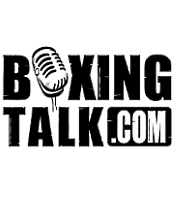 Gonzalez tops Adonis Rivas
He walked into the ring Thursday night with an impressive record of 24-0 (23), and it seemed almost certain that Daniel Ponce De Leon would add another notch to his win column as he took on the relatively unknown Celestino Caballero in the main event of Golden Boy Promotions' Boxeo de Oro that aired on HBO Latino.  However, unlike his other opponents, Ponce De Leon had never taken on a fighter with such a height advantage, since there are not too many 118-pounders that stand at nearly six feet tall, nor had Ponce De Leon ever taken on an opponent who could land his jab from the other side of the ring.  When they caught a glimpse of Caballero however, many began to question whether they would see Ponce De Leon end this fight they way he had concluded 95% of his previous bouts.  It turned out that he would not, and it came to pass that the promising prospect would drop his first professional fight, proving that Caballero's lengthy jab was too much for Ponce De Leon to penetrate. 
Never having taken on an opponent as tall as Caballero, Ponce De Leon spent the first round getting acquainted with firing shots at the body that would have come in contact with most 118-pounders' heads.  Caballero used his size and reach advantage to keep Ponce De Leon from getting to close to land his superior power punch to Caballero's chin.  Instead of trying for a quick knockout, the way many of Ponce De Leon's fights have ended, the champ wisely attacked the southpaw's ribs, and only then would he venture upstairs while Caballero covered up his body.  In the beginning moments of round three, Caballero caused Ponce De Leon to stumble from a clean left upstairs, but Ponce De Leon quickly regained his footing and was ready to defend himself an onslaught by Caballero that never transpired.  Near the end of the round, it was clear that Ponce De Leon had calibrated his head shots that were aimed at his taller opponent, but Caballero continued to frustrate Ponce De Leon by extending his long leather into the champ's face.  For most of the fourth frame, Ponce De Leon appeared to be fighting out of anger, willing to trade with his opponent in the center of the ring, even finding his high head on many occasions forcing the taller fighter's head to snap back, but Caballero's best defense to his opponent's attack was to stick out his jab in order to keep Ponce De Leon at bay.  In round five, Caballero started throwing his uppercut and landed it with mild success, but Ponce De Leon fought back countering with wild overhand lefts that actually landed and crushed the head of his opponent, giving Caballero the appearance that his neck was made out of rubber.  By the sixth inning, even though he continued to fire off shots, Caballero was the more exhausted fighter, and it seemed that one good power punch by Ponce De Leon could put the giant on his back.  Caballero fought with his second wind in the last minute of the round, but Ponce De Leon pressed the action by landing hard hooks to his opponent's ribs and head.  After going toe-to-toe for the first half of his fight with Ponce De Leon, the giant junior featherweight wisely chose to out jab his smaller opponent causing Ponce De Leon to miss many punches that could have caused serious damage.  Thirty seconds into round eight, Caballero caught Ponce De Leon with a fight hook to the solar plexus and even though it was not clean, Ponce De Leon stumbled back and touched the canvas with his gloves.  He was then given a standing eight count, but proving to be the warrior that he is, Ponce De Leon did not panic. Instead he showed his heart by going up against Caballero with hard shots to his head and body.  This forced Caballero not to capitalize on his 10-8 round, but he finished off the eighth by landing two jab combinations to the head of the downed fighter.  Ponce De Leon came out more aggressive in round nine then he had in any previous round throwing many more punches than Caballero dished out.  However, it was the lankier fighter who hurt his opponent more with stinging jabs to the side of Ponce De Leon's head, followed by power crosses upstairs.  With his undefeated record in dire jeopardy, Ponce De Leon came out for the tenth sticking-and-moving, jabbing, and gong toe-to-toe with Caballero, but still Ponce De Leon could not find his way in close enough to land a punch that had anything behind it since his opponent had that ever pestering jab which kept Ponce De Leon at bay.  In the first championship round, Ponce De Leon, whose right eye was nearly shut after being peppered by his opponent's jab for almost thirty minute of action, still attempted to land combinations of his hard hooks upstairs, but was ruled futile by Caballero who further tenderized Ponce De Leon's face with his jabs and wide hooks.  Ponce De Leon became reinvigorated when in the first minute of the last round, caught Caballero with a monstrous left hook upstairs which stunned the taller fighter allowing Ponce De Leon to go on a two-and-a-half minute onslaught onto his opponent's head.  Caballero's best counter came in the form of three chopping right hands upstairs that went unanswered by Ponce De Leon.  However, after Ponce De Leon quickly restarted his offensive attack, he one-upped his opponent by landing a five punch blend of hooks and uppercuts that saw each one land on Caballero's head.  With the entire crowd on their feet cheering and clearly in awe at the war they were witnessing in the ring, the two fighters continued firing away at each other for the last half of the round, landing many shots that could have been the last, but gave up no ground as they both had fought too hard to go down now.  When both Ponce De Leon and Caballero had shown that they are true warriors of the sport, all three judges handed Caballero the victory with scores of 118-109, 117-110, and 115-112.  Using the God given tools he had entering the ring to defeat the dangerous Ponce De Leon, Caballero impressively improves to 21-2 (15), while Ponce De Leon drops his first earning a record of 24-1 (23).
Jhonny Gonzalez Decisions Rivas
For most of the first round Gonzalez danced around the shorter Adonis Rivas tossing out his jab to keep his opponent at bay, while Rivas took a more aggressive approach by swinging wild rights at Gonzalez' head.  Twice the WBO bantamweight champion was stunned, and figuring it worked in the first, Rivas spent the second frame setting up Gonzalez in order to land his successful overhand right which crashed onto Gonzalez' face more often then not.  Gonzalez fought more aggressively in the third round as he put together more combinations of power shots upstairs, but by the midpoint of the round resorted back to jabbing while Rivas continued to land his power right.  However, with a minute remaining in the third, Gonzalez was able to time his opponent's punches and caught Rivas with crushing uppercuts that landed flush under his chin.  The fourth frame took place entirely in the center of the ring with the two warriors firing combinations of monstrous shots that could have put many fighters down, but showing pure determination, they remained on their feet throwing bombs until the bell sounded.  The fifth round was all Rivas as he strategically dodged and deflected Gonzalez's offensive attack, allowing him to counter strongly with the classic one-two.  At the halfway point of round six, as the two fighters once again stood toe-to-toe in the center of the ring, Rivas took a step back from the action and threw a quick right hook that landed flush to the side of Gonzalez' head forcing him to take a involuntary step back.  There was a lot of give and take in round seven with Rivas getting most of the take.  Gonzalez had the best luck when would feint with a step or a punch forcing Rivas to cover up, and then landing a monstrous blow to Rivas' side.  In round eight, Rivas once again got the better of the exchanges when they stood toe-to-toe as Gonzalez caught him with several four-punch combinations that included two pairs of hooks to each side of Rivas' face.  However, in the opening moments of round nine, Rivas got his opponent against the ropes, and caught Gonzalez with a straight right upstairs.  Gonzalez quickly found himself back in the center of the ring and tossed out combinations of jabs before landing a straight right of his own to the head of Rivas.  The two once again met each other in center of the ring to get the tenth round underway, and spent most of their time linking arms and popping quick short jabs to each other's heads.  Even though this exchange seemed more like a chance for them to rest after nearly ten hard fought rounds, they went right back to toe-to-toe action, landing every single punch they threw towards the other in what turned out to be a massive head hunting expedition, and to the crowd's delight, each punch found it's desired target, but neither had any desire to give up any ground.  The two warriors tried to start off the last two rounds the way the tenth had ended, but simply did not have enough gas in the tank to inflict as much damage.  By the end of the twelfth, both Rivas and Gonzalez were swinging wildly and doing more arm grappling as a sign of exhaustion, but finished off their battle in the center of the ring fighting head to head with several of their overhand attacks landing to the side of their opponent's head.  After twelve hard fought rounds, Gonzalez was crowned the victor with scores of 118-110 by all three judges.  He keeps his WBO Bantamweight title and now has a reservation to vie for the WBC belt.  With his win, Gonzalez improves to 27-4 (24), while Rivas drops to 28-6 (13).