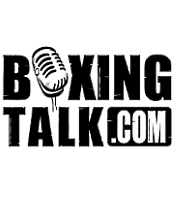 Boxingtalk's world junior lightweight champion, Marco Antonio Barrera, will defend his WBC title for the first time when he faces Mzonke Fana of South Africa in El Paso, Texas on April 9, 2005. Barrera's camp was coerced by the sanctioning body to take this fight or surrender the WBC belt, and they explained their decision to walk in line with the WBC's wishes: "He wants to defend his title. He fought so hard for it, trained hard for it," explained Barrera's promoter Oscar De La Hoya on a conference call on Thursday. "We're confident that the WBC has made the right choice putting Fana as the #1 contender. Marco is taking the fight seriously, and showing the public and the other fighters at 130 lbs that he is the WBC champion and he's going to be there for a long time."  Boxingtalk rated Fana #12, or ninth among non-title holders. 
The WBC was going to sanction the Manny Pacquiao-Erik Morales fight for the vacant WBC title had Barrera not agreed to fight Fana. De La Hoya commented on the actions of the sanctioning body:  "As a promoter, I was obviously extremely disappointed and surprised by the WBC's actions. But we resolved that matter by talking to Marco and make sure that he wants to fight for the WBC and keep the title. If it meant fighting Fana he would do it."
"Mzonke Fana is considered as one of the best fighters in Africa",
declared Oscar De La Hoya. He likened the situation with his own fight against Felix Sturm: "He was a guy that nobody in the world ever knew, and we can see what happened there. After he fought me, he became one of the household names in the boxing world." [Editor's note: hopefully, this fight won't remind fans of De La Hoya's 1998 blowout of Patrick Charpentier, another absurd WBC mandatory].
"Barrera feels Fana is an even bigger threat than the fighters that he knows, like Erik Morales. This time he trained for seven weeks up in Big Bear. He didn't know who who Fana is, and from the videos that he saw, he is a game opponent. He wanted to make sure that he was very focused, because we all know that sometimes the guys that you don't know can be taken lightly."
"Fana is a very fast and mobile fighter. He was studying a fight
against an opponent [Randy Suico] that was 22-0, with 19 knockouts. That's one of the reasons why the WBC put him as the number one contender." [Editor's note: A cynic might say that Fana's promoter's reported $10,000 donation to the WBC might be another reason].
"7000 tickets are sold in El Paso for the bout, with only $50 tickets
remaining", was happy to announce Oscar De La Hoya. "It's a great indication that the Pay per view is going to go well, against a fighter who isn't known here in the States."
"On the undercard, we have Ivan Hernandez, who's a tremendous puncher and boxer, against Fernando Montiel for the WBO title, it should be an exciting fight. We have Abner Mares who'll be fighting a six-rounder. We'll have Juan Lazcano from El Paso, who's trying to get back at the top at 135 lbs. Vicente Escobedo, who is another of our up and coming stars, from the US Olympic team. It'll be an exciting night of boxing, every fight will be action packed."