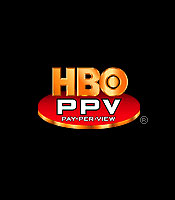 One of the most popular boxers in history, "The Golden Boy" Oscar De La Hoya, will return to the ring to challenge dangerous World Boxing Council super welterweight champion Ricardo "El Matador" Mayorga on Saturday, May 6 at the MGM Grand Garden Arena. The fight appropriately titled "Danger Zone", will be promoted by Golden Boy Promotions in association with Don King Productions and will be broadcast live on HBO Pay-Per-View. "My goal is to always face the best," said De La Hoya. "and Mayorga is a dangerous world champion who has no fear.  I'm ready to step back into the ring for this great match-up."  
            De La Hoya, the 1992 US Olympic gold medal winner, has been spending much of his time since his last ring appearance - a hard-fought loss at the hands of longtime middleweight king Bernard "The Executioner" Hopkins at the MGM Grand on Sept. 18, 2004 - promoting boxers that fight under his highly successful Golden Boy Promotions banner.  This will mark the first time De La Hoya's promotional firm has been the lead promoter of one of his fights, in association with Mayorga's promoter, Don King Productions.  
            "This is a big fight for Oscar and an important event for Golden Boy Promotions," said Golden Boy CEO Richard Schaefer.  "All of us are looking forward to this with great anticipation."  
            HBO Pay-Per-View is also happy to see De La Hoya's ring return, as he has been one of the most popular pay-per-view attractions in the network's history.
            "There will be great interest surrounding Oscar De La Hoya's highly-anticipated return to the ring against the exciting slugger Ricardo Mayorga," said HBO Pay-Per-View's Mark Taffet.  "It's the kind of big event that pay-per-view boxing fans look forward to."
            Don King, who promotes the champion Mayorga, feels confident his fighter will be victorious on May 6.  
            "I promoted the first fighter to ever defeat The Golden Boy and I have a good feeling about Ricardo's chances in this one," King said.  "When El Matador has been in peak physical condition nobody has been able to stop him.  He knows what he has to do and is already in training for this fight."  
            Richard Sturm, President of Sports and Entertainment for MGM MIRAGE, said, "We are excited to host Oscar's return to MGM Grand, both as a promoter and a fighter.  We also look forward to working with Don King as everybody knows he has promoted some of the biggest fights in boxing history.  Over the years, MGM Grand has hosted the biggest stars in sports and entertainment and Cinco de Mayo weekend promises to continue the tradition."  
            East Los Angeles' De La Hoya (37-4, 29 KOs) has already established himself as one of the greatest boxers in history, having won world championships in an incredible six different weight divisions: 130, 135, 140, 147, 154 and 160.  When he attempts to win Mayorga's WBC 154-pound crown, he will be making his 28th appearance in a world championship match.  In terms of box office receipts and pay-per-view sales, the 33-year-old has been the most popular non-heavyweight boxer in history.  
            To get to this point in his career, "The Golden Boy" has faced a star-studded array of the finest fighters of this era - such as Bernard Hopkins, Shane Mosley, Arturo Gatti, Pernell Whitaker, Fernando Vargas, Felix Trinidad, and Julio Cesar Chavez - over the course of his amazing 13-year career.  
            Mayorga (28-5-1, 23 KOs), a native of Managua, Nicaragua, is also a fan favorite because of a full-tilt boxing style that requires an immense amount of courage and bravery—both from Mayorga and anyone who steps into the ring to oppose him.   
            "This is a fight I have always wanted," said Mayorga.  "I thought Felix Trinidad would be the defining fight of my life but it didn't turn out the way I wanted it to.  Now I'm getting a chance for redemption.  I must win this fight for me, the people of Nicaragua and everyone in the world who loves me because of the way I fight."  
            The vociferous trash-talker added, "De La Hoya doesn't like to get hit and he's not going to like me after I punch him in the face."  
            El Matador has faced one of the toughest schedules in boxing in his last eight appearances, considering he has met five reigning world champions, two former world champions and a ranked opponent, who together sported an incredible record of 244-9-3.   
            Mayorga knocked out World Boxing Association welterweight champion Andrew "Six Heads" Lewis to win his first world title in 2002 and stunned the world in 2003 by scoring a third-round technical knockout over reigning 2002 Fighter of the Year and undefeated WBC welterweight champion Vernon "The Viper" Forrest—and decisioning him in an immediate rematch.  
            In his next match, Mayorga attempted to become the undisputed welterweight champion by challenging International Boxing Federation titleholder Cory "The Next Generation" Spinks.  Spinks' slick boxing style frustrated the Nicaraguan brawler to the point he was penalized for hitting after the bell in round five and holding in round 11.  Spinks won a disputed majority decision.  
            Always up for a challenge, Mayorga jumped at a middleweight fight with three-time world champion Felix "Tito" Trinidad, the man who gave De La Hoya his first loss in their historic meeting in 1999.  In one of the most entertaining fights of 2004, Mayorga scored a knockdown in round three before the Puerto Rican knockout artist won the battle of the bombs with a ninth-round technical knockout.  
            In his last appearance, Mayorga knocked down former IBF welterweight champion Michelle Piccirillo three times in the first four rounds and cruised to a unanimous decision win for the vacant WBC super welterweight championship.   
            Tickets for De La Hoya vs. Mayorga, "Danger Zone," priced at $1250, $950, $750, $350 and $150 go on sale Tuesday, Feb. 28 at Noon.  Tickets will be available at the MGM Grand Garden Arena box office and also will be sold at all Las Vegas Ticketmaster locations (Tower Records/WOW!, Smith's Food and Drug Centers, Robinsons-May stores and Ritmo Latino).  Ticket sales are limited to eight (8) per person.  To charge by phone with a major credit card, call Ticketmaster at (702) 474-4000.  Tickets also will be available for purchase at
www.mgmgrand.com
or
www.ticketmaster.com
.  
            The De La Hoya vs. Mayorga pay-per-view telecast, beginning at 9 p.m. ET/6 p.m. PT  on May 6 has a suggested retail price of $49.95, will be distributed domestically by HBO Pay-Per-View and will be available to more than 56 million pay-per-view homes. The telecast will be available in high-definition television for those viewers who are HDTV capable. HBO Pay-Per-View is the leading supplier of event programming to the pay-per-view industry.  For your daily De La Hoya vs. Mayorga fight week updates, log onto
www.HBOPPV.com
.