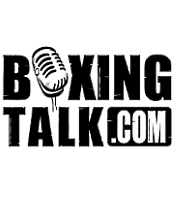 Bernard now a Golden Boy partner
Oscar De La Hoya and Bernard Hopkins are pleased to announce their own bold move to revolutionize the boxing industry, as the two future Hall of Famers are joining forces to resurrect the sport of boxing and give fighters a platform from which they can fulfill their dreams of becoming world champions.
It is with this goal in mind that both superstars have signed a historic deal that will make Hopkins a partner in Golden Boy Promotions and President of Golden Boy Promotions East.  In addition, Golden Boy Promotions will serve as promoter for all future matches involving Hopkins.
"It is a honor for me to welcome Bernard to Golden Boy Promotions as my partner," said De La Hoya. "I know that together we will continue with the impressive growth of our company and expand our operations and target audience."
Added Hopkins, "I am delighted to be part of the team. Today will go into the boxing history books. Oscar and me are just the beginning. We welcome other promotional free agents to join us and revolutionize the sport. This is a new chapter for boxing and today we are just writing the first page."
The names of Oscar De La Hoya and Bernard Hopkins are familiar to any sports fan.  De La Hoya, "The Golden Boy", is a former Olympic Gold Medallist and multi-division world champion; Hopkins, "The Executioner", is the long-reigning undisputed middleweight champion, who holds the all-time record for most successful middleweight title defenses.
But outside the ring, both men have made their mark as well.  De La Hoya is a true crossover success who has made a successful entry in the business world while still making a concerted effort to give back to the community. 
"Oscar is the man with the Golden touch," said Hopkins. "He has surrounded himself with a solid team and has made his mark already as a promoter of choice for current
and future stars. Our combined knowledge of boxing and business will be available to our fighters to help them to further their careers and lives."
Hopkins, who made it to the top by doing it 'his way', has battled for fighters' rights as hard outside the ring as he fights inside of it, appearing before Congress and using his status as a world champion to make known the injustices suffered by those who lace up the gloves.
"One measures the success of a company by certain milestones, today is one of them for Golden Boy Promotions" said De La Hoya. "Bernard Hopkins is one of the best fighters in recent history. His talent and skill in the ring are unquestioned, but what impressed me just as much is his charisma, his vision for the future of boxing and his deep love and respect for our sport.  I know that together we will make Golden Boy Promotions known as the company built by the stars for the benefit of the sport and the millions of boxing fans from around the globe."
Together, they're an unbeatable team.
"We want to empower the athletes," said De La Hoya, who has led Golden Boy Promotions to the upper echelon of the promotional business in just under three years of operation.  "It is the fighter who hires the promoters to provide a service and not the other way around."
On this historic day for the great sport of boxing, De La Hoya and Hopkins want to make it very clear that their future success spells success for the entire industry, and when that happens, the sport will once again rise to the pinnacle of the sports world, a status that it enjoyed in the 80's, the 50's, and yes, in 1919.
Oscar De La Hoya, 31, has established himself as one of the fight game's true superstars, in and out of the ring.  A native of East Los Angeles, De La Hoya captured the hearts of fans when he won an Olympic Gold medal for the United States in the 1992 Barcelona Games.  As a professional, De La Hoya has surpassed all expectations, winning world championships in an amazing six weight classes from junior lightweight to middleweight.  Outside the ring, De La Hoya has met with similar success, working with major corporations, as well as forming his own promotional company and founding the Oscar De La Hoya Foundation to give back to the community that he holds dear to him.
Bernard Hopkins, 39, is one of the greatest middleweight champions of all-time, having set the record for most consecutive title defenses in the weight class he has dominated since winning the championship in 1995.  A tireless advocate for boxers' rights, Hopkins, who has always acted as his own manager, has used every opportunity - including speaking before Congress - to ensure fair treatment for his fellow pugilists.  A man of the people, Hopkins' popularity among fight fans has ensured record success for his participation in two of the sport's biggest events in recent years – his matches against Oscar De La Hoya and Felix Trinidad.
Having established itself as the third leading promoter in boxing in just under three years of operation, Golden Boy Promotions is well on its way to achieving its goal of bringing boxing back to where it should be - back to the days when it competed with baseball as the number one spectator sport in the world.  With the help of nationally televised dates on HBO Latino, Telefutura, and ESPN, as well as an exhaustive lineup of local shows, Golden Boy Promotions is bringing boxing back to the people, and is proud to feature such world-class fighters as Marco Antonio Barrera, WBC super bantamweight champion Oscar Larios, former world champion and current junior welterweight contender Jesse James Leija, undefeated super bantamweight standout Daniel Ponce De Leon, world ranked lightweight Juan Lazcano, unbeaten super middleweight Librado Andrade, his brother Enrique Ornelas, highly regarded bantamweight contender Jhonny Gonzales, and 2004 Mexican Olympian Abner Mares as members of the Golden Boy Promotions' team.