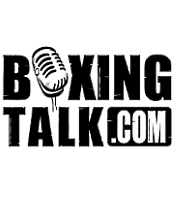 PRESS RELEASE:
Daniel "The Rock" Dawson , once a kickboxer with a 42-10 (35 KOs) record and two kickboxing titles, has switched over to boxing and amassed a record of 23-0 (15 KOs). The problem is that if you mention Daniel Dawson to fight fans outside Australia and they will stare back with a blank look on their face. Dawson , who received  big reception in his December victory over Mike Wanprasert  from Thailand on the Danny Green-Tony Mundine fight card in Perth, knows that will all change very soon with his sights set on a big 2006.  With his "apprenticeship" done, the junior middleweight is ready to step into the big fights. As Dawson is highly rated by the WBO despite not having had a defining fight, his first step up may be a world title shot in Germany against newly- crowned WBO title holder Sergei Dzindziruk from The Ukraine. But in the unusual world of boxing politics, Dawson knows that nothing is certain until the contracts are signed and he is standing across the ring from Dzindziruk. "We are working on getting the fight with Sergei, but I don't want to get ahead of myself, I'm ready to fight any of the big names. My goal has always been to fight Fernando Vargas, but at the end of the day I am looking for the chance to become a world champion."
Dawson, who was born in the gold mining town of Kalgoorlie, Western Australia, and now resides in Perth, almost had the chance to introduce himself to the American audience  via Sylvester Stallone's The Contender, until a last minute problem. Dawson claims he turned down the offer. "I was selected to try out for The Contender," he said.  "I passed all the tests and they wanted me on the show, but when they showed me the contract, I didn't think it was the right move, because I just wanted to box and become a world champion, and the TV show was not going in the same direction I wanted to go."
Dawson is trained and managed by Craig Christian , owner of  Australia's top boxing gym Harry's Gym. About hisd lack of big fight experience, Dawson explains, "I've fought in stadiums over in Thailand against the best kick-boxers they have, " Dawson said . "They have pyrotechnic entrances and  so many fans it's like Vegas, and being an Australian fighting in their backyard in front of all those people is something I've done many times before, so, I have no doubts about my ability to step into the ring with the likes of Shane Mosley and Vargas."
When you consider that Dawson comes from Kalgoorlie, a town in the middle of nowhere with an estimated population of 30 000, that was founded by a gold rush in 1893,  it makes his achievements so far that much more special. Dawson, however, is not content with just being a "contender".
So, when Daniel Dawson gets the chance to show what he can do, in front of  the big TV audiences, he hopes American promoters will discover him and help him become the next big star to excite boxing fans around the world. Anyone wishing to contact Daniel Dawson can email him at
danieltherockdawson@hotmail.com