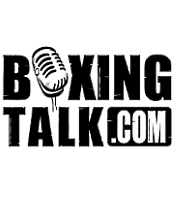 Press release:
Light welterweight Lenny Daws has promised to win titles for his loyal band of fans that have recently become known as the 'Morden Massive.'
"Regardless of whenever and wherever I fight, the usual suspects always get coaches together and come and support me," said the 25-year-old."
"I think it is the amount of noise they make that has attracted peoples attention. You could say they are a bit excitable!"
"That helps me though; makes me get up for each and every occasion."
"I can particularly remember when I suffered a flash knockdown in my fight in January against Dennis Alekseev."
"The noise in the venue was deafening as I got to my feet. The atmosphere became electric and I went on to stop him two rounds later."
"I may well just have to dedicate my first title to the 'Morden Massive!'"
That first title may well be just around the corner.
"I am 8-0 now so would like to think that come the middle of next year I will be strapping a belt around my waist," added Daws.
"There are a lot of big fights out there for me from Area level right the way up to the world scene."
"I fully intend to tread every step on the ladder."
Next up for 'Lightning' Daws is an eight rounder on the Hennessy Sports 'Born To Do It' promotion at the Wembley Conference Centre on November 12th.
'Born To Do It' takes place at the Wembley Conference Centre on Friday November 12th. The headline contest sees Junior Witter defend his European light welterweight title against Poland's Krzystof Bienias. A full bill is available at
www.HennessySports.com
. Tickets are available on 0870 060 0870.