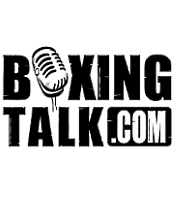 British Middleweight Champion Scott Dann makes a routine challenge of the vacant Commonwealth belt tonight before his loyal hometown fans at the Pavilions Centre, Plymouth in the south-west of England. Dann is slowly creeping towards the world top ten, spot by spot, and will hope for an impressive stoppage victory after being taken the distance last time out by Midlander Wayne Elcock.
His opponent is Canadian champion Larry 'Razor' Sharpe, who is something of an unknown commodity. He is 14-2-0 (just 5 kayos), and has mostly mixed in novice class, boxing six and eight rounders. He is clearly being brought in as a mere 'opponent'.
Dann, on the other hand, has been chalking up win after win recently. He was crushed in three rounds by Howard Eastman in 2003, but won Howard's British belt when the world class Battersea Bomber relinquished it to take on Bernard Hopkins for the World crown. Since that loss, he has racked up eight straight victories, 6 of them being impressive stoppages. He has a huge fan base in his home town, and is beginning to gain recognition as a fringe world contender.
He obviously has to win clearly here to keep that momentum going.
The commonwealth title, which is available for all member countries of the former British Empire, including Canada, many African nations, Jamaica and other Caribbean islands and most of the Australian continent, is seen as one of the traditional 'big three' belts any British fighter worth his salt needs to collect en route to a world title shot. The British belt is already owned by Dann, and if he grabs the Commonwealth belt on Friday, you would expect him to turn his attention to the final belt...the European title, currently held by Sebastian Sylvester of Germany.
But how good is opponent Larry Sharpe? His record gives away little. The 31 year old from Pine Falls, in the state of Manitoba, had mostly outboxed novices and unambitious journeyman until winning the Canadian belt from previous conqueror Mark Flynn. Since then, he has retained the belt twice, against 13-3-0 Gareth Sutherland and Ali Nestor Charles...who had only won one of his previous six. If Sharpe's hold on the title is somewhat devalued by the belt's lack of quality contenders, he has still won his last seven in a row.
Dann, however, hits hard...very hard. In a 23-2-0 record, he has 16 stoppages, and most of those have been coming recently as he fights with a new-found confidence. Unbeaten Steve Bendall (who was 21 and 0 coming in) was destroyed in six rounds when winning the vacant British crown, and Alan Jones, also unbeaten, was taken out in just three. After a first round blitz of normally durable Andy Halder, Dann made his third defence of the belt against skillful Wayne Elcock in a much anticipated match-up. Elcock boxed well, but Dann was always a step ahead and won a wide decision in what was a historical fight...if only for the fact that it was the first ever British title fight to be scored by three judges (previously the matches had been decided solely by the referee).
So what do we want to see from Dann here? With bigger things to look forward to, he might be expected to fight with less intensity than normal, but if he truly wants to go on to claim the European belt and campaign for a world title shot, he should be dealing with the Larry Sharpe's of the boxing world even in second gear. Sharpe has not shown any kind of weaknesses so far in the resilience department, but Dann is by far the hardest puncher he's fought. I expect Dann to take a look at his unknown opponent for a couple of rounds, before closing the show.
The Pick: Dann by stoppage in the third or fourth.
Send questions and comments to: mattwinsper@yahoo.co.uk