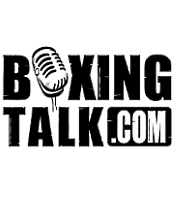 Last night Dallas enjoyed the action-filled finals of the 2005 Golden Gloves Tournament, complete with fireworks, knockouts and drama!  35 matches in all weight divisions decided who goes to the state finals in Ft Worth March 2–5.at John Justin Arena.  Hosted by Gilleys on South Lamar, this tournament was the best amateur boxing our city has seen in many a year.
The Director, Reggie Woods, a Dallas Police Officer, and his staff of volunteers brought together 26 teams from as many boxing clubs in 14 weight divisions with over 400 male and female entries, who participated in the 4-night tournament, culminating last night.  The average bout was comprised of 3 one-minute rounds with one minute's rest in between.  These shortened matches allow for an all-out effort by contestants, much to the over 500-person crowd's delight and cheers.  The ring announcer was Dennis Rodarte, who brought an intimate knowledge and colorful description of the action, complete some information on each fighter's background.  To round out the night, several famous guests showed up; Americo Santos (19-0, 17 KOs), fast-rising young welterweight professional from Garland and Dallas' own featherweight KO artist, "Handsome" Hector Beltran (8-0, 7 KOs), and others.
A total of 35 fights wowed the crowd and kept them cheering as several knockouts and many decisions decided the winners.  Classified by weight and matched with another fighter of similar experience, each fighter was given an equal chance at glory.  All fighters displayed grit, determination and lots of skill as they battled their respective opponent for handsome trophies and a chance to advance to the state finals.  Space restrictions necessitate encapsulating these descriptions of the fights.  Suffice it to say that this reporter doubts that any fan left from boredom; these fights were as good as it gets in boxing without going to a professional boxing event and paying a lot more money.
In the Senior Open 132 lb. class the Azteca Club's Carlos Castillo (4 time Dallas GG Champ), 14-2, wowed the crowd with a domination decision over the Joe Gomez Club's Oscar Bustamonte, 10-5.  Both out came out firing in rd 1, Castillo kept the pressure on in rd 2, both went toe-to-toe with non-stop punches.  Round 4 was a barnburner with both giving as good as they got, but Castillo got the best of it.  Scores are not given in Golden Gloves competition.
In an Open 106 lb match the Oak Cliff Boxing Club's James Hines (22-7) earned an upset TKO victory over the La Familia Club's Joe Vasquez (10-1).  Rounds 1-3 were a back-and-forth tussle with Hines surging in rd 4 and ref stops contest.  Vasquez was a 3-time Dallas GG champ.
In the best fight of the night (Open 119 lb class), the Garland Police's Jose Hernandez (6-3), beat the Vivero Club's Chris Fas (4-5) in a pull-down-the-mountain struggle between 2 evenly matched fighters with a lot of heart.  Both boxers brought their respective cheering sections, several dozen strong.  Hernandez' ladies were in Section D and on their feet the whole time, shouting their man to victory.  He was the constant aggressor as he outworked and out hustled Fas all night.  These 2 guys were trying to kill each other with wicked headshots and body combinations.  But, in the end, it was Hernandez' sheer determination that eked out a close 4 round decision.  Both cheering sections went wild with celebration.  Lt. David Swavey (Garland Police Boxing Program/ Gym Director) and Americo Santos, Sr. (Head Coach) have good reason to be very proud of their fighters and program.  They won the most championships of all during this tournament.
Great time for all; fighters, fans and Dallas!  Thanks, Reggie Woods.