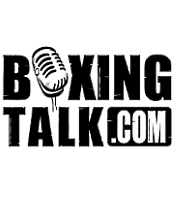 Read Burstein's letter, ONLY ON BOXINGTALK!
Dear. Mr. Lueckenhoff: On behalf of Don King Products, Inc., the promoter of Ricardo Mayorga, I write in response to Mr. English's letter of May 17, 2005. Although we would be happy to respond on the merits if so directed, I respectfully submit that such a submission is unnecessary because Mr. Vargas has no right to seek arbitration by the ABC:
First,  the ABC's arbitration procedure is available only to a fighter who A) has been treated inappropriately by a ratings organization.  This language, as well as common sense, compels the conclusion that a fighter is entitled to arbitration only where he or she has been personally damaged by the actions of a sanctioning organization.  Otherwise, a number 10 rated fighter could seek arbitration concerning an organization's designation of a mandatory challenger even though there are six other available contenders in front of him. 
Plainly, where an organization's designation of a mandatory is in issue, a fighter may seek arbitration only if he stands to fight for the championship in the event that the ABC grants relief.  Viewed in this light, Mr. Vargas's complaints are frivolous because he has absolutely no right to be the mandatory challenger.  Indeed, he should not even be rated by the WBC -- a fact that lower ranked fighters may wish to consider. 
ABC Ratings Criteria No. 4(A) (a) prohibits a sanctioning organization from even rating a fighter in the top ten unless (a) he has competed Awithin six pounds of his/her weigh[t] during the preceding 12 months, and has competed against a top 15-rated fighter within the preceding 18 months.  Mr. Vargas weighed in at 162 pounds for his March 2005 fight, more than six pounds above the 154 weight division in which he is now ranked.  Moreover, I do not believe that either of his last two opponents during the last 18 months, Raymond Joval and Tony Marshall, was ranked within the top 15 by the WBC.  Mr. Vargas therefore should not be ranked by the WBC at all.
Second, arbitration by the ABC is available only if the request is made Awithin ten (10) days of the boxer learning of the alleged inappropriate action or completion of the ratings organization's internal grievance procedure, whichever is later. This language contemplates an exhaustion of administrative remedies before a fighter may seek arbitration. 
Indeed, as a member of the WBC, Mr. Vargas has already agreed to exhaust remedies pursuant to the provisions of WBC Rule 5. In any event, the WBC action complained of here is the decision by the WBC to designate Mr. Mayorga as the mandatory challenger.  Yet, Mr. English's letter concedes that Mr. Vargas has known of this designation since at least April 18, more than one month ago.  It would be absurd to suggest that a party can evade the ABC's time limitations simply by claiming that it did not realize that the WBC would not change its position.
In sum, then, we respectfully contend that there is no basis for an arbitration by the ABC at this point in time.
Very truly yours, 
Judd Burstein
JB/jb
Patrick English, Esq.