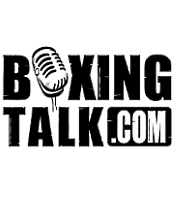 PRESS RELEASE:
Don King formally announced the principal bouts on his August 13, 2005 pay-per-view show in Chicago. The main event will feature Hasim Rahman and Monte Barrett battling for the WBC interim title and the right to face Vitali Klitschko. Three additional title fights will be on the card as well as two more heavyweight bouts with world title ramifications:  ex-welterweight world champion Ricardo Mayorga will square off against former IBF welterweight tilist  Michele Piccirillo for the vacant WBC 154-pound title; WBA welterweight regular titlist Luis Collazo will defend his title against Miguel Angel Gonzalez; WBA interim juniormiddleweight champion Alejandro "Terra" Garcia will take on Luca  "Bergamo Bomber" Messi; two special heavyweight attractions showcase Andrew Golota against Przemyslaw "Chemek" Saleta and Sergei Liakhovich against Owen "What the Heck" Beck.
WBC Interim Heavyweight Championship: Hasim Rahman vs. Monte Barrett
The plot thickened surrounding Don King's Global Glory pay-per-view event at the United Center on Aug. 13 after the World Boxing Council ruled Friday that the winner of the card's main event—Hasim "The Rock" Rahman vs. Monte "Two Gunz" Barrett—will next face Vitali Klitschko in a WBC heavyweight title match.
The WBC sanctioned Rahman vs. Barrett as an interim WBC heavyweight championship after Klitschko, the WBC heavyweight champion, postponed three matches with Rahman: April 30 (postponed due to Vitali's jogging "thigh injury"); June 18 (postponed as Vitali needed more time to recover from "jogging injury"); and July 23 (Vitali's "thigh injury" spread to his back, necessitating "minor back surgery") on April 19.
The WBC sent another strong message to Klitschko on Friday when its Board of Governors rejected Klitschko's petition to fight another optional defense on Sept. 24 rather than face Rahman, his mandatory challenger.  Now Klitschko must face the winner of Rahman vs. Barrett.
Rahman is the former unified heavyweight world champion and current World Boxing Council No. 1-ranked heavyweight contender.  Barrett is the WBC No. 2-ranked contender. Rahman, (40-5, 33 KOs) from Baltimore, Md., now living and training in Las Vegas, reached the pinnacle of his career when he shocked unified world heavyweight champion Lennox Lewis and the world on April 22, 2001, with a fifth-round knockout punch in Carnival City, South Africa. The newly crowned world champion was contractually obligated to give Lewis an immediate rematch, which was held at Mandalay Bay in Las Vegas on Nov. 17, 2001.  Rahman deviated from the game plan that had served him so well in South Africa months earlier, and Lewis went on to win the fight by way of knockout in round four.
Rahman went on to face Evander Holyfield, David Tua and John Ruiz with mixed results.  Long considered by many to be the most physically gifted athlete in the heavyweight division, Rahman, 32, recently re-dedicated himself to the sport.  In his last appearance he weighed in at his best weight since defeating Lewis, a trim 232 pounds.  The result was a fourth-round technical knockout over Australian Kali "Checkmate" Meehan on Nov. 13 at Madison Square Garden in New York.
Barrett, (31-3, 17 KOs) from Queens, N.Y., arrives at his first world title appearance coming off impressive back-to-back wins over previously undefeated foes, both of whom were 24-0 before facing Barrett.  He won a decision over Dominick Guinn in Hot Springs, Ark., on March 27, 2004, and scored a ninth-round technical knockout over Owen "What the Heck" Beck on Feb. 5 in St. Louis.
Barrett, 34, is also a seasoned veteran like Rahman whose only losses have come against top-notch contenders Lance "Mount" Whitaker (split decision, 1999), Wladimir Klitschko (KO, 2000) and "Baby Joe" Mesi (majority decision, 2003).
WBA Super Welterweight Championship:
Alejandro "Terra" Garcia vs. Luca "Bergamo Bomber" Messi
WBA interim super welterweight champion Garcia will defend his title against Italian native Messi. Garcia, (24-1, 23 KOs) from Tijuana, Mexico, won the interim title in Chicago on May 21 in a terrific fight, his second meeting with Roshii "The Mongoose" Wells. 
The heavy-handed Garcia decked Wells in round eight and disposed of his game foe by way of technical knockout near the end of round nine.
Messi, (28-5-1, 12 KOs) from Bergamo, is currently the Italian 154-pound champion and held the WBA International welterweight title in 2002.  This will be the biggest fight of his career, his first appearance in America, and only his second appearance outside of Italy.
WBA Welterweight Championship:
Luis Collazo vs. Miguel Angel Gonzalez
WBA regular welterweight champion Collazo (Zab Judah has been anointed a WBA Super Champion) will defend his title against former WBC lightweight champion Gonzalez.
Collazo made the fateful decision to take his first world title fight on three weeks' notice when WBA welterweight champion Jose Antonio Rivera's opponent scratched just before their April 2 meeting. 
If that weren't daunting enough for Collazo (25-1, 11 KOs), a proud Puerto Rican from Queens, N.Y., the fight took place in Rivera's hometown of Worcester, Mass.  The brave challenger battled Rivera for the full 12 rounds, always seeming to give more than he took, and was rewarded with a split-decision victory and his first world title.
Gonzalez (49-4-1, 39 KOs) is a Mexican legend who has battled many greats during his career including Julio Cesar Chavez, "The Golden Boy" Oscar De La Hoya, Kostya Tszyu and Cory Spinks.
"Polish Fight of the Century": Andrew "Powerful Pole" Golota vs. Przemyslaw "Chemek" Saleta
Golota vs. Saleta is a Polish super-fight that had been planned to take place twice previously only to be delayed until now.  The two great Polish heavyweights were close to finalizing a deal in 1999, but Golota chose to face Michael Grant instead.  Similarly, Golota had been in discussions to face Saleta the following year but opted to face "Iron" Mike Tyson.
Saleta, (42-6, 21 KOs) from Warsaw, Poland, has long fought in the shadow of his more famous countryman Golota; however, Saleta was the first Polish fighter to turn professional in 1991.  He had been a national, European and world kickboxing champion as both an amateur and professional, who turned to boxing "because I had achieved everything there was to achieve in the sport," Saleta said.
Saleta sparred with Golota in the late 1980s, but the two fighters have followed completely different paths since then both in and out of the ring.  While Golota became an enigmatic introvert whose boxing skills brought him to the top of the heavyweight division, Saleta, with his movie star looks and endorsement deals, has become a media darling in Poland who often graces the covers of female-appeal magazines.
"I have always wanted to prove that I am a better fighter than Golota and as good as any fighter in the world," Saleta said.  "He's just had better promoters.  This will be the Polish Fight of the Century and Chicago will be a better place for this fight than Warsaw.
"Golota has always talked about me in the press and now he's going to have to face me in the ring.  I will do the same thing Brewster did to him."
Saleta lived in Florida and trained under the legendary Angelo Dundee from 1992 to 1996.  Saleta became the WBC International cruiserweight champion in 1994 before moving to heavyweight the following year.
Saleta's career highlight occurred when he became the first and only Polish fighter to become European champion when he scored a ninth-round technical knockout over then-undefeated Luan Krasniqi in Dortmund, Germany on July 20, 2002.  (Krasniqi defeated Lance "Mount" Whitaker on May 28 in a World Boxing Organization elimination bout, which puts him in line to face champion "Relentless" Lamon Brewster.)
Golota's last three fights have been for world heavyweight titles.  He fought IBF champion Chris Byrd to a draw at Madison Square Garden on April 17, 2004.  After knocking down World Boxing Association heavyweight champion John "The Quietman" Ruiz twice in the second round at the Garden on Nov. 13 (and Ruiz had a point deducted for hitting on the break in round four), he still suffered a decision loss.  Many ringside observers felt Golota had won both of these contests.
In his last appearance, Golota (38-6-1, 31 KOs) faced WBO heavyweight champion "Relentless" Lamon Brewster on May 21 at the United Center and suffered a first-round technical knockout.
After having gone 24 rounds with two world champions, Golota was let down after losing so quickly to the WBO champion.
"I feel unfulfilled after the Brewster fight," Golota said.  "Those 53 seconds is not who I am and what boxer I am.  I don't want to leave the sport this way.  Knockouts are just part of boxing."
Special Heavyweight Attraction:
Sergei Liakhovich vs. Owen "What the Heck" Beck
Two of the most highly regarded young heavyweights, Liakhovich and Beck, who are both knocking on the door of their first world title shot, add youthful zest to the card.
Liakhovich, (22-1, 14 KOs) from Belarussia, won the North American Boxing Organization title in 2001 by winning a unanimous decision over then-undefeated Friday "The 13th" Ahunanya.  He suffered his first and only loss in his next match against the always-dangerous Maurice "Mo Betta" Harris in 2002. He has rung up six consecutive wins since then, including a unanimous decision in his last appearance against highly regarded Dominick Guinn in Las Vegas on April 22.
Beck, (24-1, 18 KOs) from Kingston, Jamaica, now fighting out of Nashville, Tenn., stunned the boxing world with his performance against Monte "Two Gunz" Barrett in his last appearance, which was a WBC elimination bout in St. Louis on Feb. 5.
Barrett struck first with a flash knockdown in round two, but Beck recovered and rocked Barrett in the middle rounds.  Barrett prevailed with a technical knockout in round nine, but Beck's performance was so strong that one judge had him ahead by a point before he succumbed to his more seasoned opponent.  
Global Glory is being promoted by Don King Productions in association with the United Center and will be produced for television broadcast by KingVision and domestically distributed on Showtime Pay Per View at 9 p.m. ET/6 p.m. PT with a suggested retail price of $39.95. Tickets priced at $25, $50, $100, $150, $250 and $400 can be purchased at the United Center Box Office, and at all Ticketmaster outlets, including online.  Tickets can also be charged by phone by calling (312) 559-1212.  The event is being promoted by Don King Productions in association with the United Center.