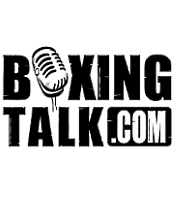 PRESS RELEASE:
Two world title matches with international and local flair will be presented by Don King Productions at the DCU Center on April 2 when World Boxing Council champion Wayne "Big Truck" Braithwaite meets World Boxing Association champion Jean-Marc Mormeck in a cruiserweight world title unification match while local star and WBA welterweight champion Jose Antonio Rivera makes his first world title defense against undefeated No. 1 mandatory contender Thomas "Lionheart" Damgaard.
Tickets priced at $35, $50, $100 and $250 go on sale Tuesday at 10 a.m. at the DCU Center Box Office, all area Ticketmaster locations, online at ticketmaster.com, or charge by phone at (617) 931-2000 or (617) 228-6000. All tickets are subject to a $.50 facility fee.
"I'm bringing boxing back to the people," promoter Don King said in reference to these world title fights being staged in Worcester.  "We've got everything you would want in a fight card from international world champions and top contenders to Worcester's own welterweight world champion Jose Antonio Rivera."
Both Braithwaite (21-0, 17 KOs), from Georgetown, Guyana, now fighting out of Brooklyn, N.Y., and Mormeck (30-2, 21 KOs), from Noisy-le-Grand, France, are undefeated and will square off at the 200-pound cruiserweight limit in a winner-takes-all match with two world titles on the line.  This will be the only fight on the card to be featured on the SHOWTIME Championship Boxing telecast. 
Braithwaite has won 15 out of his last 16 bouts by knockout and will make the fourth defense of the title he won with a 10th-round technical knockout of Vincenzo Cantatore on Oct. 11, 2002. A national hero in Guyana, Braithwaite won a unanimous 12-round decision over Louis "The Lion" Azille, in his last appearance on April 17, 2004.
"I want to unify the belts," Braithwaite said. "I am 'the man' in the division, and if I have to go through everybody to prove it, I will. This is a division that needs a spark, and I am it.
"I am not worried about him at all. He is a very strong fighter, but he does not know how to move his head. He has got only one style. He is not a complete fighter. My best quality is that I can fight both ways. I have skills. I am a boxer-puncher. He has never fought anyone who moves or has hand speed like me.
"I am going to make Mormeck's big head a punching bag. I guarantee that I will still be undefeated after the fight. But, I am not going to box him.  I am going to knock him out.''
The explosive Mormeck has won 27 consecutive fights and won his belt by defeating champion Virgil Hill to capture the WBA title on Feb. 23, 2002.  Mormeck joined Anaclet Wamba, Taoufik Belbouli and Fabrice Tiozzo as the only boxers from France to win a cruiserweight world title. In his last start, the warrior retained his belt for a third time by registering a 12-round unanimous decision over four-time world champion Hill in a rematch on May 22, 2004, in Carnival City, South Africa.
Rivera has lived in Worcester since he was 16, and his manager Steve "Tank" Tankanow is a native.  Rivera became world champion by winning a majority decision over Michel Trabant in Berlin, Germany, on Sept. 13, 2003. 
Rivera had planned to make his first title defense against former unified welterweight world champion Ricardo "El Matador" Mayorga in New York's Madison Square Garden on April 17, 2004, but Mayorga was unable to make the 147-pound weight limit.  Rivera subsequently suffered a hand injury while training to meet Damgaard, which delayed this mandatory defense of his world title until now.
"My dream was to become a world champion and to then defend my title in Worcester, so this is a dream come true," Rivera said.
Rivera will receive a stiff challenge from the undefeated Daamgard (34-0, 26 KOs), who hails from Kalunborg, Denmark. His unblemished record has earned him the WBA's No. 1 mandatory contender position.  This will be the first world title fight for the southpaw, who has won numerous international and European titles while scoring an impressive 26 wins by knockout.
Another fight with world title ramifications will take place in an International Boxing Federation junior middleweight elimination bout pitting leading IBF contender Roman "Made in Hell" Karmazin (32-1-1, 21 KOs), from St. Petersburg, Russia, against two-time middleweight world champion Keith Holmes, from Washington, D.C.
Don King Productions has promoted more than 500 world championship matches including some of the biggest events in history.  DKP has promoted or co-promoted 12 of the top-20 highest-grossing live gates in the history of the state of Nevada including the top five: Holyfield vs. Lewis II, paid attendance: 17,078, gross: $16,860,300 (NOTE: Also highest live-gate gross for any event in the history of the world.), date: Nov. 13, 1999; Holyfield vs. Tyson II, paid attendance: 16,279, gross: $14,277,200, date: June 28, 1997; Holyfield vs. Tyson I, paid attendance: 16,103, gross: $14,150,700, date: Nov. 9, 1996; Tyson vs. McNeeley, paid attendance: 16,113, gross: $13,965,600, date: Aug. 19, 1995; and De La Hoya vs. Trinidad, paid attendance: 11,184, gross: $12,949,500 (Also garnered the most pay-per-view buys for a non-heavyweight fight at 1.4 million.), date: Sept. 18, 1999.
The DCU Center is one of the world's leading entertainment and convention facilities and continues to be ranked as one of the most successful buildings in the world for its ability to draw crowds through their doors and host a wide variety of events including concerts, entertaining family shows, world-class sporting events, innovative trade shows, national conventions and meetings. SMG, the world's leading private management and developing firm for public assembly facilities, manages the DCU Center.