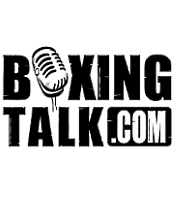 Now that a date has been secured and the stage is all set, Super Lightweight Oscar "El Torito" Diaz, his manager Lou Duva and promoter Dino Duva want trash-talking New Yorker Paulie "Magic Man" Malignaggi and his promoter Lou DiBella, to keep their word about getting together for a showdown on Sho-Box.
"We've been talking to Lou DiBella for almost a year about matching these two fighters on Sho-Box," said promoter Dino Duva. "Lou told me Malignaggi and his advisor Johnny Bos agreed to it and we were just waiting for a date. We now have a commitment from ShoBox on January 21. However, when I called Lou last week, it sounded like he or Malignaggi (or both) are beginning to waffle. Makes you wonder if the "Magic Man" is hiding behind the curtain when he talks about being the best and says he's going to be a star, but then he disappears into thin air when you call his bluff."
San Antonio native Diaz, 18-1 (11 KOs), says he might know the reason behind the sudden change of heart for Malignaggi. "In interviews, he says he's got a modeling career and an acting career, maybe he was only acting like a fighter for a while too."
In fact, the power-punching 22 year old says he is even willing to cater to Malignaggi's apparent fears to make the fight happen. "Tell Paulie if he needs a secure "stage," I'll even fight him on his home turf in New York."
Hall of Fame trainer and family patriarch Lou Duva claims he is going to take DiBella and Malignaggi for their word until they have officially bowed out of the match. "This kid Paulie isn't a bad fighter, but he talks a lot about other guys in boxing. If you're going to be a big talker and run your mouth, you have to step up when somebody wants to shut it for you. Oscar Diaz is a real prospect and isn't afraid to prove it to anyone. That's how you have to be if you're a real fighter with heart."