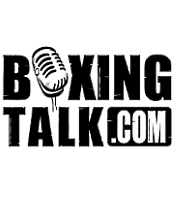 Former two-time world champ Luisito Espinosa took another bad beating in his attempt to regain his lofty reputation Friday in Stockton, California.
Mexican Cristobal Cruz stopped Espinosa, who will turn 38 on June 26, in the third of the scheduled 10-round featherweight main event bout in ESPN Deportes telecast at Stockton Memorial Civic Auditorium.
It was the second straight and 6th defeat OF Espinosa in his last nine bouts since his four year reign as WBC featherweight champ had ended when another Mexican Cesar Soto prevailed in their rematch at Equestrian Center in El Paso, Texas in May 1999.
The Tondo, Manila-raised Filipino, who left the Philippines in mid-1998 to acquire an elusive green card in the U.S., now has 47-13 win-loss records with 26 knockouts.
About 10-year younger than the 5-foot-7 Espinosa, Cruz, a 5-foot-5 brawler based in Tijuana, Mexico, improved to 30-7-1, 19 KOs
Espinosa forced to fight again despite of his middle age to keep his chances alive to become American citizen. He lives with his family in Pacifica, near San Francisco.
He fought once every year since 2003. The last time Espinosa fought a younger foe. American Carlos Navarro beat him in a 10-rounder in Reno, Nevada last July 2004.
Navarro was seven years old when Espinosa debuted in the ring in May 1984 and was 13 when the Filipino fighter nicknamed "Lindol" and "Golden Boy" won the first (WBA bantamweight crown) of two titles in October 1989 in Bangkok, Thailand.
Espinosa has standing case filed at the Manila Regional Trial Court, hoping to get the remaining $130,349 purse in a successful defense of his WBC crown in December 1997 against Argentinean Carlos Rios in South Cotabato.
Charged in the case for the failed payment to Espinosa are former Cotabato governor Hilario de Pedro, Manny Pacquiao's business manager Rod Nazario and gym owner Lito Mondejar.
Send questions and comments to: reydanseco@yahoo.com