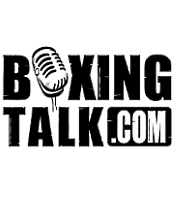 WAYNE BRAITHWAITE (21-0, 17 KOs)
"I am very grateful to SHOWTIME, Don King and everybody who made this fight happen. I am very confident and very focused. I really do not see how Mormeck can win, especially if he is lying on his back. This is my coming out party. I am more excited for this than I was for when I fought for the title. I do not know how to lose. He does. He is talking a lot, and saying that I am scared, but I am not scared.He will not be going back to France with my belt, or any belts. If the knockout comes, it comes. But I am ready to go 12 rounds and show all my skills and boxing ability. I really think that he might quit."
JEAN-MARC MORMECK (30-2, 21 KOs)
"I am not going to put extra pressure on myself, but I know I have a chance to make history and become the first boxer from my country to be a unified world champion. That would be a very big accomplishment.But my concentration is just on winning Saturday night. I am not well known in the United States now, but I will be after Saturday night. I did not come all this way to lose.Braithwaite can say a lot of things, but none of it is going to happen. What will happen is that I will win and be unified champion. I have never been in better shape.  He has never fought anybody like me. This will be a hard fight, but I like hard fights."