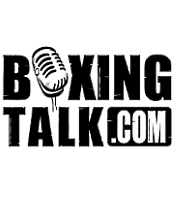 Press Release: Miguel Cotto is  22-0, a world champion and on a hot track - but he's never faced a left-hander as a pro. "I've fought  southpaws in the amateurs, but never as a professional.  Chop Chop Corley is my first left-hander," Cotto said at a Tuesday press conference in Bayamon, Puerto Rico.
Cotto will take on former world champion  DeMarcus 'Chop Chop' Corley at the Ruben Rodriguez Coliseum in Bayamon on Saturday, Feb.  26.  Cotto will defend his  WBO world super lightweight title against Corley on a Top Rank championship card to be televised live on HBO After Dark.
This will be the second world title defense for Cotto, 24. He won the vacant title, fighting fiercely and stopping previously unbeaten Kelson Pinto on Sept. 11.  In Cotto's first defense, he launched extremely hard punches to the body and stopped Randall Bailey on Dec. 11.
"Championship fights are always difficult," Cotto said. "It all comes down to training and keeping in focus. Everyone always says my next fight is my toughest, but I've always answered the challenge.  I  expect to do the same against Corley before my Puerto Rico fans,"  Cotto said.
Corley, who battled bravely and landed hard punches last year against  'Pretty Boy' Floyd Mayweather, said  "....Cotto  is my Hummer back on the road to Mayweather. I gave Mayweather his toughest fight and everyone knows it. I'll beat Cotto and  fight Mayweather again. If Cotto wants a rematch, I'll give it to him."
Cotto on 'Pretty Boy' Floyd Mayweather: 
"He looked great in Miami on Saturday and he is a great champion.  However, I didn't hear my name mentioned after the fight when he spoke about guys he wanted to face...."