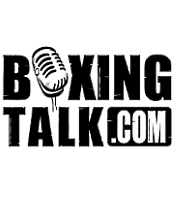 Press Release:
 Miguel Cotto will be at a press conference in Bayamon, Puerto Rico on Tuesday to announce his next title fight, a defense against DeMarcus 'Chop Chop' Corley on Saturday, Feb. 26. Top Rank president Todd duBoef is in Puerto Rico and will make the announcement Tuesday at the Salon La Cima, Parque de las Ciencias in Bayamon.
Cotto, 22-0  with 18 knockouts, will defend against Corley, 29-3-1, 16 knockouts, at the Ruben Rodriguez Coliseum in Bayamon. Cotto vs. Corley will be shown live on HBO After Dark. 
Cotto, 24, lives and trains in Caguas, Puerto Rico. Corley, 30, is from Washington, D.C.
This will be the second title defense for Cotto who won the crown on Sept. 11. He stopped previously undefeated Kelson Pinto before 12,200 in San Juan. In Cotto's first world title defense he knocked down Randall Bailey in the second, third rounds and stopped him at 1:39 of the sixth.
TR's Ricardo Jimenez is in Puerto Rico for the press conference - his cellular number is 909-615-3436.
MIAMI WRAPUP: "Pretty Boy" Floyd Mayweather Jr. was sensational in his TKO 8 of Henry Bruseles in Miami on Saturday. Now Mayweather is poised to take on world champion Arturo Gatti provided he gets past Jesse James Leija this Saturday in Atlantic City, NJ.
Mayweather was in the Top Rank gym on Monday. He said the blueprint going into the Bruseles fight was  "going to the body.
"We worked primarily on bodywork throughout training camp," Mayweather said. "Although my fights might look easy it's because I take my training very seriously. I've got the world's best trainer in Roger Mayweather and we work hard getting prepared."
THURSDAY WEIGH-IN...
Jose Aguiniga and Phil Payne will weigh in 2 pm Thursday in the lobby area of the Performing Arts & Convention Center in Oxnard.  Aguiniga vs. Payne will be shown live on Telefutura.