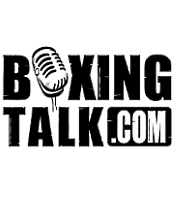 Pulling no punches, SHOWTIME CHAMPIONSHIP BOXING will come out with both fists blazing on Feb. 5 when its first telecast of 2005 features a grudge rematch between World Boxing Association/World Boxing Council/International Boxing Federation (WBA/WBC/IBF) Welterweight Champion Cory "The Next Generation" Spinks and former two-time world champion Zab "Super" Judah.  In a sensational co-feature, two boxers ranked in the top 10 in each of boxing?s four major governing bodies will square off when Monte "Two Gunz" Barrett faces undefeated Owen "What The Heck" Beck in a 12-round heavyweight elimination bout. SHOWTIME will televise the doubleheader at 9 p.m. ET/PT (delayed on West Coast). Don King Productions will present the event from the Savvis Center in St. Louis. 
CORY SPINKS (34-2, 11 KOs) 
"I trained hard, feel great and am ready to go. I wish the fight was today. I am planning to have fun in the ring. It is great to be back home. This is such a blessing to have this fight in St. Louis. For a guy to grow up in the ghetto like me and then end up in the record books for the most fans at a fight here is outrageous. When they first told me the place was a sellout, I broke down in tears. "I am going to go in the ring and do what I always do. I plan to shine and get my hand raised. I feel no pressure. Zab talks a lot, but that is just him. I do not let it get to me. Do not forget, I fought Ricardo Mayorga. The things he was saying before our fight; now, that was insulting."