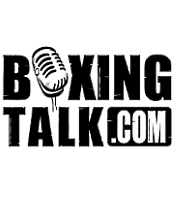 Former Undisputed World Welterweight Champion Wants to Take Russian's Title
Press release:
Former undisputed world welterweight champion Cory "The Next Generation" Spinks will move up to 154 pounds to challenge International Boxing Federation junior middleweight champion Roman "Made in Hell" Karmazin at Savvis Center on July 8.
Tickets priced at $25, $45, $60, $100, $200, $300 and $500 went on sale today at the Savvis Center Box Office, all Ticketmaster Ticket Centers including Famous-Barr, Schnucks Video Clubs, Streetside Records, the BlueNote Sports Shops and the IceZone at St. Louis Mills or by speaking to a sales representative by phone at (314) 421-4400 or (618) 222-2900.  Tickets can also be purchased on the automated phone line at (314) 241-1888 or online at
www.ticketmaster.com
.  The event, Gateway to Glory, is being promoted by Don King Productions and will be broadcast domestically on a special edition of SHOWTIME CHAMPIONSHIP BOXING beginning at 10 p.m. ET/PT.
Spinks (34-3, 11 KOs) made boxing attendance history at Savvis Center during his last appearance when 22,370 fans witnessed his match against Zab "Super" Judah on Feb. 5, 2005—the second-largest attendance for a boxing match ever at an indoor arena.  Spinks seeks to earn another world title after losing to Judah by ninth-round technical knockout, an opponent he defeated by unanimous decision when they first met in Las Vegas on April 10, 2004. 
"I am so excited and feel blessed to have another world title shot," Spinks said.  "I am determined to win a world title in front of my hometown fans in the Lou.  I owe it to them for all their support."
Spinks longtime trainer-manager Kevin Cunningham, also from St. Louis, agrees that this is a match of redemption for himself, Spinks and the city of St. Louis.
"We feel like we let our fans down last year," Cunningham said.  "This is a chance to redeem ourselves in front of all of our fans in the great city of St. Louis.  They deserve to be redeemed after the Judah fight."
The hard-punching Karmazin (34-1-1, 21 KOs), from St. Petersburg, Russia, who also lives in Hollywood, Calif., is undaunted to be fighting in front of what will surely be a large, pro-Spinks crowd.
"Look at my record," Karmazin responded defiantly.  "I have fought boxers from all over the world, most in their home countries and I defeated all of them but one (a disputed decision against future world champion Javier Castillejo in his home country of Spain).
"My message to Spinks and the people of St. Louis is simple.  I am Roman 'Made in Hell' Karmazin, the IBF junior middleweight champion of the world.  I will fight any time, any place, anywhere, and I will never back down.  And when you're done with me, you're going to feel like you've been to hell and back."
Ring rust is an issue for both fighters.  Spinks hasn't fought since the Judah fight, and Karmazin hasn't entered the ring since he shocked then champion Kassim Ouma, a fighter many felt was destined for greatness, in a punishing performance that resulted in a lopsided unanimous decision win for the IBF junior middleweight championship in Las Vegas on July 14.
The win was made sweeter by the fact that Ouma is promoted by Oscar De La Hoya, who sat stunned at ringside while Karmazin dominated one of his top world champions.  Karmazin was scheduled to face De La Hoya in 2001 before "The Golden Boy" suffered an injury a month before the match, scuttling the encounter.
While the win against Ouma was the high point of his career, Karmazin can be proud of his many wins on the European stage and his performance on April 2, 2005, against two-time World Boxing Council middleweight champion Keith Holmes in Worcester, Mass.  Karmazin stalked Holmes for much of the fight and nearly knocked him out in the 11th and 12th rounds before winning a majority decision.
Karmazin claims his "Made in Hell" moniker came from where he comes from—the gritty streets of Russia—where he was brought up poor on the streets of St. Petersburg.
Spinks comes from a heralded American boxing family.  He is the son of Muhammad Ali nemesis Leon Spinks and nephew of Michael Spinks, who gave "The Easton Assasin" Larry Holmes his first loss to become heavyweight champion.
While "The Next Generation" Spinks has fought at a lower weight, he has earned his own fame.  He lost a controversial decision in Italy against Michelle Picirillo in his first world title match in 2002, but avenged it by returning to Italy the following year and winning a clear-cut unanimous decision. 
In his next appearance, he took on unified world welterweight champion Ricardo "El Matador" Mayorga for the distinction of undisputed world welterweight champion.  Mayorga was coming off back-to-back wins against 2002 Fighter of the Year Vernon "The Viper" Forrest, but Spinks boxed his way to a unanimous decision win at Boardwalk Hall in Atlantic City, N.J., on Dec. 13, 2003.
SHOWTIME CHAMPIONSHIP BOXING's Steve Albert and Al Bernstein will call the action from ringside with Jim Gray serving as roving reporter. The producer of the SHOWTIME telecast will be David Dinkins Jr. with Bob Dunphy directing. For information on SHOWTIME CHAMPIONSHIP BOXING and "ShoBox: The New Generation" telecasts, including complete fighter bios and records, related stories and more, go the SHOWTIME website at
http://www.sho.com/boxing
.
Savvis Center is a 21,000-seat arena in downtown St. Louis.  Opened in 1994, the arena is home to St. Louis Blues hockey (NHL), Saint Louis University Billikens basketball (NCAA Division I) and St. Louis Steamers soccer (MISL), and also plays host to a wide variety of other sporting events, concerts and family shows.  Nearly 2 million people enjoy 170 events each year at Savvis Center, and the facility is consistently ranked annually among the top 10 arenas in North America in tickets sold.
Don King Productions has promoted over 500 world championship fights with nearly 100 individual boxers having been paid $1 million or more.  DKP also holds the distinction of having promoted seven of the 10 largest pay-per-view events in history, as gauged by total buys, including the top four:  Holyfield vs. Tyson II, 1.95 million buys, June 1997; Tyson vs. Holyfield I, 1.6 million buys, November 1996; Tyson vs. McNeeley, 1.58 million buys, August 1995; and Bruno vs. Tyson, 1.4 million buys, March 1996.
DKP has promoted or co-promoted 16 of the top 25 highest-grossing live gates in the history of the state of Nevada including the top five: Holyfield vs. Lewis II, paid attendance: 17,078, gross: $16,860,300 (NOTE: Also highest live-gate gross for any event in the history of the world.), date: Nov. 13, 1999; Holyfield vs. Tyson II, paid attendance: 16,279, gross: $14,277,200, date: June 28, 1997; Holyfield vs. Tyson I, paid attendance: 16,103, gross: $14,150,700, date: Nov. 9, 1996; Tyson vs. McNeeley, paid attendance: 16,113, gross: $113,965,600, date: Aug. 19, 1995; De La Hoya vs. Trinidad, paid attendance: 11,184, gross: $12,949,500 (Also garnered the most pay-per-view buys for a non-heavyweight fight at 1.4 million.).
SHOWTIME celebrates 20 years of hard-hitting, explosive boxing in 2006.  In March 1986, Showtime Championship Boxing was born when "Marvelous" Marvin Hagler defeated John "The Beast" Mugabi in a spectacular and unforgettable 11th-round knockout in Las Vegas.  Since that time, the network has aired some of the most historic and significant events in the sport including both Holyfield-Tyson bouts.  
Always at the forefront of boxing, SHOWTIME has set itself apart by telecasting "great fights, no rights" on the first Saturday of every month.  SHOWTIME is the first network to regularly deliver live boxing in High Definition.  In addition, SHOWTIME continues to be a pioneer in sports television with a number of interactive features across multiple platforms making SHOWTIME CHAMPIONSHIP BOXING telecasts the most enjoyable, immersive viewing experience for the boxing audience.