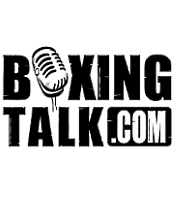 You've defeated two really top-notch guys back to back with Mayorga and Zab Judah. Not alot of people think that this could be an easy fight or one of those kind of fights for you. Are you looking at this fight as an easy fight? Because Miguel Angel Gonzalez has some good cedentials. What's your take on Miguel?
Cory Spinks: "Miguel is a great fighter. I don't see how people look at him like that because he has alot of skills. That's what people think but I'm thinking it's going to be a pretty good fight."
I just want to know if you noticed any difference in the way that Miguel fights now as opposed to when he was lightweight champion?
CS: No. I don't see any because he doesn't lose the skill that you've always possessed.
How influential has Michael & Leon Spinks been in your career? As boxers did they inspire you to want to box? And have they helped you in your training?
CS: Well no, they just give me advice. Here preparing and just trying to educate and work hard and everything. They have inspired me to push forward and work hard.
With all fighters moving up to 154lbs. You got guys like Mayorga, Margarito, Mosley, Winky Wright, guys like that. If you can win this fight are you looking to do that next or just looking to defend your titles and cleaning out the welterweight division?
CS: I'm not looking ahead to nothing right now. I'm just concentrating on this fight and after this fight then we'll see.
Your last fight against Judah you were doing very well at the beginning and all throughout. Then that last round he connected that left hook. Do you think alot of people maybe solved your boxing and are going to use that against you? is it something that people are going to remember and that's going to be a gameplan for future fighter?
CS: No it's just that I fell asleep in there and I was feeling a little too good and things happened in there. But some of the best take falls but they right back up and dust it off. I'm not worried about that.
You keep winning big fights yet people are downplaying this fight is Sept. There's two more elimination bouts on the rise so seemingly you next two bouts are going to be mandatory fights. Does it bother you at all that you've already beaten the best in your positions yet you still don't get the respect that you deserve?
CS:Yes. You can't really trip off of what alot of people think. Just got to mantain your composure and continue to do what you've been doing and that's winning and that's what I plan to do.
From your two loses you had early in your career to Antonio Diaz which was really controversial and to Piccirillo. What did you gain most from those losses? Did you learn alot to help you to eventually win the World Welterweight Championship?
CS: You always have to keep your hope alive. I'm not just into boxing because it's fun. It's my job. With some of those losses it was a learning experience how it became to be. It just made me stronger and tougher.
Do you feel that you've become a better fighter since you've won the title?
CS: It seems that way. It definitely, once you get there it seems like a little bit things just get better because you start to understand the game more and learning your art more. And in this game you can never stop learning. That's what I have been doing. I adapted from amatuer to pro very good and I'm very excited waiting on this fight.
I know you don't have any fears about going in. What is your biggest concern going into this fight? Do you have a major concern fighting Miguel Angel Gonzalez on Showtime?
CS: To be honest I have no concerns when I fight anyone. I'm just a normal tough fighter. You can't worry about too many things going into the ring with anyone becasue if you do you can get hurt. That's what I try not to do. I try to clear my mind and just focus on the task at hand.
When you were younger did you go to alot of your dad's and uncles's fights? Was it pretty much a given that you were in the gym at an early age?
CS: I was born five days after my dad beat Muhamed Ali so I didn't get a chance to go to alot of them. I went to like two but I've watched most of them. My mom was real strict on like letting me go out of town and everything but my brothers went.
How has life changed for you outside the ring since you've won the title?
CS: Like I said you just have to stay humble and take control of what you do."
Can you speak about your amatuer career?
CS: My amatuer career was great. If I had stayed in there I would have been in the Olympics but we decided it was time to go pro. I had quit for a couple of years and came back and was right back on top. I'm satisfied with my amatuer career. I've gotten National titles under my belt and I'm satisfied with my amatuer again.
"Cory thanks again. Please thank the manager Kevin Cunningham for taking some time out of your training, for doing this. We'll see you in Vegas next week. We're looking forward to seeing your fight with Miguel Angel on Showtime and good luck to you."
CS: Thank you.
Miguel Angel Gonzalez:(Juan Pena translates) Hello and thanks to everybody involved in this conference call.
What are Miguel's thoughts about fighting for the Welterweight Championship. We know he's had alot of success at the lighter weight classes. He's had a late career. Now he's won five in a row, four by knockout. Now he's fighting for a world title. What are his thoughts about fighting for the 147lb championship against the Undisputed Champion?
MAG: First of all thank God for giving me the opportunity to fight for the Undisputed Welterweight Championship. I want you guys to know that on Sept the 4th I will be the next welterweight champion of the world.
Alot of people think this is going to be an easy fight for Cory. What do you think about that?
MAG: I've seen Cory Spinks. I admire him. I respect him. he's a good champion but when i fight him i will beat him.
Do you feel you have to knock him out or do you think you can win a decision against a boxer like Spinks
MAG: I believe I will knock him out.
In your last four fights up until now your opponents have had a combined record 27-20. yes they have all been knockouts but is this an advantage or disadvantage since you got all the wins?
MAG: I never chose the opponents. They just put them in fron of me and I did what I had to do. Of course Cory Spinks is another type of rival. Alot better class of course. That's why we've been here for the past two months training in Big Bear getting in the best shape of my life. Not only to fight Cory Spinks but to defeat Cory Spinks.
In your last few fights you have entered the ring at 150lbs so actually you've fought at welterweight before?
MAG: They reason I've fough at one fifty is because there has never been a title on the line and no set weight. That's why I've fought no higher than one fifty so that was I could stay around this weight class because I knew I would be fight at one forty-seven.
How your weight now?
MAG: Believe or not I'm 146 pounds.
Is that unusual to be at the weight or even underweight a week plus out before a fight?
MAG: At first I was kind of surprised that I made weight so easily but coming into camp I was no more than one fifty-three to begin with. If you see me work out I've been working out so hard here and I've eaten good so it's ok for me to be at this weight. After this week we train for one more week and that's it. I'll come in at one forty-seven or a little bit lighter.
Despite your credentials and you're such a great pround champion and we know how mexican fans and all boxing fans really adore their champions. They are like one of them. Does he feel besides what's at stake in this fight that he has something to prove?
MAG: I want to prove why I'm back. I wanted to fight for the titles and win the titles. I'd like to thank the hispanics that live here in this great state, The United States. That's why I wanted to prove to myself also that I could come back and that's why I'm back.
Does it intimidate you that Cory Sprinks is from the Spinks family and he has that big boxing name and what is your strategy for him?
MAG: I want to thank Cory Spinks for giving me the opportunity to not only fight him but to knock him out because that's going to be my strategy, to knock him out. I admire Cory Spinks for being a Spinks. Unfortunately Cory is not fighting with his fighter or his uncle. So I'm not fighting the generation of the Spinks. I'm only fighting one man like myself. That night it's going to be me and Cory. And I'm not going to be fighting the Spink's, I'm only going to be fighting Cory Spinks. I'd be worried if I was fighting Michael Spinks because he's a heavyweight but I'm fighting Cory who has two legs and two arms just like me. Up in the ring and it's just going to be us two and I am not going to be fighting anyone but Cory.
You defended title ten times and you also fought Julio Cesear Chavez and Kostya Tszyu. Did you take care of your money well and how much do you need this fight financially?
MAG: Economically, financially I'm set pretty good I didn't really need to come back for money but of course I'm fighting for the championship and the incentive is money so I took the opportunity of it. Like I said before I thank Cory Spinks for giving me the opportunity to fight and I will on Sept 4th win the championship of the world and that will give him a greater fight.
Against journeyman Manuel Gomez you thought you won that split decision back in 2001. But it did look like you running a little out of steam. Was there anything going on for that fight? Have you lost anything, have you recovered anything?
MAG: After that fight in which I was never motivated in before, during or after I decided to retire for the time that I did. Now I'm more motivated and by the way Manuel Gomez refused to give us a rematch.
Who have you been sparring with in preperation for a boxer/fighter like Spinks?
Juan Pena: We have just one guy with us right now. A guy that's more elusive than Cory. Miguel has gone through seventeen sparring partners. We have a bunch of amatuers. We've sparred with Jose Celaya. He used to be the number WBO ranked welterweight contender. He's gone through seventeen sparring partners and we're on the seventeenth right now onlt because it's the end of sparring and we just need the pure speed. This guy is faster than Pernell Whitaker. We actually had a guy, a gentleman named Rodrigues Mongo, that used to be with Cory Spinks camp for six years and he's taught us alot. So Miguel has been working out with pure, elusive, fast, little southpaws. From super middleweight all the way down to super lightweight in preparation for this fight. Like I said we went through seventeen sparring partners in this camp.
Is there a fighter that he has fought in his career that would compare favorably to Cory?
MAG: To only one that I can compare in my career because I've fought Jean-Baptiste Mendez from France. he was a six foot tall southpaw. An Argentinean, a Mexican southpaw. Southpaws never beat me. The only one that I can compare to Cory Spinks is David Sample whom I beat by decision.
Do you believe that this is your final opportunity at a title shot?
MAG: I figure that this is my last opportunity at this stage of my career to fight and win a world championship. I haven't thought about losing. That's not even in my mind. That's why I worked so hard for this fight to make sure that it's not just an opportunity but a victory.
I remember your glory days were at the lighter weight divisions and it looks like you're having no problems making this weight at all. You mention that one forty-six is the weight you're is currently at. If you should win this fight do you plan on continuing in this division or moving down?
MAG: This weight class is the one I want to be in. I would like to not only win it but defend it a few times. With GOD permitting.
JP:He's been eating very, very, very well. We got a good nutritionist and he's been training really, really hard. That's why it even surprises him that he's so light. Since last week he's been at this weight. But he will stay at welterweight.
Fighting on such big events with Oscar DeLaHoya, Kostya Tszyu and Mike Tyson undercards. Do you think this will help you alot in preparing for this fight?
MAG: Fighting fighters like the DeLaHoya's and the Chavez' and all them have given me alot of satisfaction. And it also gets me prepared for a fight like this. Although it's not on a grand scale of fighter someone like DeLaHoya caliber it is Cory Spinks and it is for the championship of the world that's why I he feels a little more relaxed.
What has been your ultimate goal in boxing and when you retire and look back on your career what would you see as your brightest moment?
MAG: I'll think back of being the lightweight and the welterweight champion when I look back. I just want to win the championship. That's going to be my ultimate goal right now. Defend it a few times. After I beat Cory Spinks and take his belts I want to fight Floyd Mayweather.
Miguel, Juan thank you very much. Miguel best of luck. You've been a credit to the game for many, many years and we expect a terrific effort and you've got alot of people pulling for you.
MAG: I want to thank everybody for participating on this conference call and I'm going to give all the mexicans the gold medal that Mexico couldn't get in the olympics.