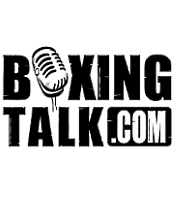 Press release:
South African heavyweight contender Corrie Sanders will make a determined comeback to the boxing ring.
"I want to become world champion again", Sanders announced, who won the WBO crown in 2003 by knocking out Wladimir Klitschko, later vacated the title and lost a WBC world title shot against Vitali Klitschko.
Sanders believes that despite being 38 years old he is still one of the most dangerous heavyweights in the world.
People call me The Sniper. Everyone knows why. I'm faster than most other heavyweights and I land my counter punches suddenly and presicely."
Corrie Sanders will be fighting on the event of Universum Box-Promotion on January 15, 2005, in Magdeburg, Germany.
"At best I would like to fight Wladimir Klitschko right away", the world class Golf player said. The professional record of the southpaw boxer who became very popular in Germany with his triumph over Klitschko stands at 39-3. From his 29 knockout victories the quick starter scored 18 in the opening round and five in the second round, including his victory over Wladimir Klitschko.
Sanders won the WBU heavyweight title in 1997 with a unanimous decision over Ross Puritty and defended the belt three times, against Bobby Czyz, Jorge Valdes and Alfred Cole, knocking all of them out in the first or second round. In his fourth defense Sanders was beaten by Hasim Rahman who two fights later knocked out Lennox Lewis. Rahman and Sanders both hit the deck during this brutal battle before the referee stopped the contest in round 7.
Sanders achieved another notable win with a unanimous decision over long-time WBO cruiserweight world champion Johnny Nelson in 1992.
On March 8, 2003, Corrie Sanders scored the biggest victory of his career by knocking out reigning WBO heavyweight champion Wladimir Klitschko in Hanover, Germany. Later he vacated the WBO belt and fought against older brother Vitali Klitschko for the vacant WBC world title on April 24 in Los Angeles. Klitschko stopped Sanders in round 8 but was rocked deeply several times by the precise counter punches of the South African.
On the same event where Sanders makes his comeback on Jan. 15 at Bördelandhalle in Magdeburg flyweight world championesse Regina Halmich and European light heavyweight champion Thomas Ulrich will be highlighted.