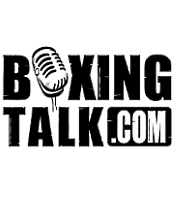 On the same night Showtime will air a replay of Danny Williams' stunning fourth-round knockout over Mike Tyson, two of boxing's finest pound-for-pound champions battle it out for the World Boxing Organization (WBO) 135-pound title. In one of the most eagerly anticipated match-ups of 2004, and a certain Fight of The Year candidate, Acelino "Popo" Freitas (35-0, 31 KOs) will put his undefeated record and WBO lightweight crown on the line against WBO Junior Lightweight Champion Diego Corrales (38-2, 31 KOs) Saturday, Aug. 7, 2004, at 9 p.m. ET/PT (delayed on West Coast) on Showtime. The telecast also will include highlights of the World Boxing Association (WBA) 130-pound title fight between champion 3-K Battery and former champion Steve Forbes and the scheduled 10-round bout between former 140-pound world champion Sharmba Mitchell and Moises Pedroza. Banner Promotions will present the event from Foxwoods Resort Casino in Mashantucket, Conn.
ACELINO FREITAS



"The key to this fight is intelligence and putting into practice everything we worked on during training. If I execute my game plan, I will be all right. I have done my homework. I have watched a lot of tapes on Corrales and know his strengths and weaknesses. Nothing he can or will do will surprise me.


"All fights are important but this one is obviously is very big. I am totally prepared. I trained five months for this, the last two in the States. I am relaxed, but also very excited.


"Victory has already been declared: Popo Freitas will win Saturday night. I would like to thank Showtime, Foxwoods and everybody involved in making this fight happen. It is going to be a great, great fight. My father's birthday is today (Thursday). I am dedicating the fight to him.''


DIEGO CORRALES



"I want to thank Showtime for putting together this fight, and all the parties who are responsible for putting together this fight. I live for this type of fight, this kind of atmosphere. I am addicted to it, and love the thrill of it. These are the kinds of fights in which legends are made.


"I am more then ready. The time for talk is over. It is time to show, not tell, and to put on a show. It is about business and fighting. I cannot wait for Saturday.


"The absolute key and the deciding factor in this fight will be my left hand, and working the jab. It is pivotal really, and I plan to use it extensively do on Saturday. Freitas is a great champion but he has never been in with anybody like me. I am very confident.''