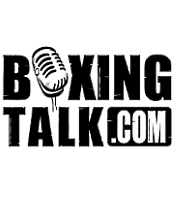 Press Release-
When you live in a small town like Rocky Ford, Colorado,population just under 5,000, a hometown fight is usually just a fantasy. But Zeferino Ramirez is doing just that, bringing Marvin "Much-2-Much" Cordova, his sister Chantell and his cousin David Medina home to Rocky Ford for a six bout professional fight card. The card is scheduled for March 24th at the Arkansas Field House. Cordova defeated veteran Corey Alarcon in less than a minute and followed that performance with an eight round shut out of previously undefeated Scott Ball of Minnesota. Cordova has been trained by his father, Marvin Cordova Sr., for the entirety of his career. This father and son team have been together from the junior Olympics to the professional ranks and they are hoping to bring world championship gold home to Colorado. For the homecoming bout, Cordova is scheduled for an eight rounder with an opponent yet to be named.
The family affair doesn't stop there as Cordova Sr. brings another Cordova to the professional fight game. Marvin's sister, Chantell, will be making her debut on the homecoming card. Chantell is an accomplished amateur with several titles to her credit including a first place finish at the 2005 US Championships. She dominated the tournament stopping both of her opponents in the second round. Cordova finished 2005 ranked #1 in the country by USA Boxing at pin weight. She will be back to defend her 101 pound crown at this year's amateur championships in Colorado Springs March 4-11, before making her professional debut on March 24th.
Fighting the co-main event will be middle weight David Medina who is also part of the family affair, he is Marvin and Chantell Cordova's cousin. Medina has won 5 of his last 7 by knock out and brings a high intensity style to the ring that keeps fight fans on their feet. In his last bout in Colorado he beat Julio Lanzas. His last outing produced a second round knock out over previously undefeated Robert Smallwood. Medina gained his boxing experience in the Army where he won the All-Army Championships before pursuing a career as a civilian and professional boxer.
Rounding out the card will be two members of another one of Colorado's fighting families, the Marquez's. Welterweight David Marquez will fight in a scheduled four rounder. Bantamweight prospect Ernie Marquez has knocked out two opponents in a row, both in the very first round, and will be looking to extend that streak in a four rounder as well. Tickets are available at the Arkansas Field House box office or by calling 719-542-1100 or 702-349-5743.