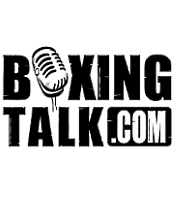 PRESS RELEASE:
 Don't just look to the sky for fireworks this summer, as due to popular demand, Contender Partners will keep the Independence Day holiday going on Tuesday, July 5, with a spectacular night of boxing featuring the stars of the reality series "The Contender". "There is an overwhelming demand for this show and these fighters all over the world," said Mark Burnett.  "We are incredibly excited to be able to bring you more championship boxing from "The Contender" so quickly."  
Likely to compete on this card, which will be held at a Las Vegas site to be determined, will be the final four participants of "The Contender": Jesse Brinkley, Alfonso Gomez, Peter Manfredo Jr., and series champion Sergio Mora. "The Contender" captured the hearts of fans around the country with its mix of world-class boxing action and human interest stories that took viewers beyond the ring.  16 fighters competed for one million dollars and the opportunity to fight live in prime time at Caesars Palace in Las Vegas, with Sergio Mora outpointing Peter Manfredo Jr. on May 24 to win the tournament.  
The live finale of the series finished very strong in the ratings (based on fast national numbers), building to a 4.8 in the key A18-49 rating with a total audience of 10 million viewers by the end of the stirring seven round battle between Mora and Manfredo Jr. that many believe is a Fight of The Year candidate. "The excitement generated by these fighters has been astounding and a testament to the adage that if you give fans quality action with world-class fighters, they will come out in droves to support it," said Sylvester Stallone.  "We've watched the birth of the next generation of boxing stars this year on "The Contender", and July 5 will be a night no fight fan will want to miss."  
Tickets for the first "Contender" show sold-out in a mere five minutes, and seats are expected to go fast for the second live show featuring these future boxing superstars.  
Fans can pre-register for tickets online by visiting
www.contender.yahoo.com