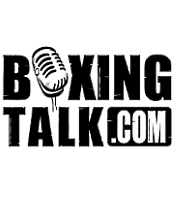 ESPN, Inc., Mark Burnett Productions and DreamWorks Television announced today the contestants for the second season of the critically acclaimed boxing series The Contender.  The unscripted drama follows the lives, fears and hopes of 16 professional boxers as they compete for the chance to change their lives and the lives of the people they love.  Produced under the ESPN Original Entertainment banner, The Contender will debut Tuesday, July 18 with a two-hour season premiere on ESPN beginning at 10 p.m. ET.  The network also plans to make additional content available across its multiple platforms, including ESPN.com, ESPN360, ESPN Motion and Mobile ESPN.
Each episode culminates in a five-round professional bout where the winner moves one step closer to the grand prize and a shot at the title of Contender Champion.  The series will conclude with a finale from STAPLES Center in Los Angeles on Tuesday, Sept. 26 and aired live on ESPN.
            "ESPN is a perfect fit for this show and we are excited to offer this compelling content over all of our media platforms," said John Skipper, ESPN executive vice president, content.  "The fights are extremely competitive, and we couldn't be happier with the group of contestants that Mark Burnett and Jeffrey Katzenberg have put together."
            Executive Producer Mark Burnett said, "We are back with another incredible season of Contender. The lives of sixteen welterweights are about to change and millions of ESPN viewers will be along for the ride to be both entertained and inspired by these remarkable athletes."
            Executive Producer Jeffrey Katzenberg said, "We can't express enough how happy we are to be collaborating with ESPN. This network is the perfect place for this show.  The Contender is a great combination of sports and entertainment, so what better place than the ultimate sports and entertainment network, ESPN."
Boxing legend and five-time world champion Sugar Ray Leonard will serve as host and mentor, guiding the boxers through the most intense training of their careers and the most challenging experience of their lives.  "This group of 16 contestants is the strongest group of fighters I have seen in a long time," said Leonard. "They have the heart, determination, and will to do anything.  I think that the battle to become the next Contender will be a fight to the finish."  
The sixteen welterweight boxers vying for this year's title of "The Contender" include:  
NICK ACEVEDO – Age 30 – New York, NY – Pro Record (15-1), 9 KO's
A former International Boxing Association (IBA) Intercontinental titleholder, Acevedo retired succumbing to the pressure of his rising status. Now back after three years, he sees The Contender as his shot to redeem himself.  
GARY BALLETTO – Age 30 - Johnston, RI – Pro Record (29-2-2), 25 KO's
A former International Boxing Union (IBU) Champion, Balletto witnessed the death of his friend Bobby Tomasello in the ring more than five years ago.  This caused him to help unionize the sport so fighters gain benefits, health insurance, and future jobs outside of boxing.  
VINROY BARRETT – Age 30 - Negril, Jamaica/Nashville, TN – Pro Record (21-4), 11 KO's
Vinroy "Slick" Barrett was born and raised in Jamaica. Since turning professional, Barrett has made a name for himself, garnering the World Boxing Federation (WBF) Americas Welterweight title.  
NORBERTO BRAVO – Age 34 - Tucson, AZ – Pro Record (20-10-3),
12 KO's
Norberto Bravo was born and raised in Tucson, Arizona.  Also known as "El Gallito" ("The Fighting Rooster"), Bravo describes himself in the ring as unrelenting and willing to fight till death, if necessary.  
GRADY BREWER – Age 34 - Lawton, OK – Pro Record (18-11),
12 KO's
Born and raised in Lawton, Oklahoma, Grady "Bad Boy" Brewer started boxing at age 11 and went on to become a state Golden Gloves Champion and win 40 of his 45 amateur fights.  
CORNELIUS BUDRAGE – Age 32 - Detroit, MI – Pro Record (21-1), 13 KO's
Cornelius "K-9" Bundrage was born and raised in Detroit. As his alias suggests, Bundrage has a reputation of being a dog inside the ring, mauling his opponents with ferocious combinations and vicious uppercuts. In 2005, Bundrage won the United Boxing Association (UBA) Intercontinental Light Middleweight title.  
RUDY CISNEROS – Age 24 - Chicago, IL – Pro Record (8-1), 7 KO's
Chicago native Rudy "El Cachorro" Cisneros has traveled the world, garnering an extensive record with more than 100 amateur fights.  He was the two-time Chicago Golden Gloves Champion, winner of the silver medal at the United States Championship and bronze medal recipient at the 2004 Olympic Trials.  
MICHAEL CLARK – Age 32 - Columbus, OH – Pro Record (35-3), 16 KO's
Born and raised in Columbus, Ohio, Michael "Cold Blood" Clark is a former International Boxing Council (IBC) World Champion. Clark credits his self-described versatility to his distinctive upbringing.  
FREDDY CURIEL – Age 30 - Vernon, NJ – Pro Record (15-5-2), 6 KO's
Born in Vernon, New Jersey, Freddy Curiel, a.k.a. "Furious Freddy," started boxing at age 14. After a lucrative amateur career, Curiel entered the professional level at age 17.  In 2002, Curiel decided to temporarily leave boxing but after a four-year absence, The Contender marks his comeback to the ring.  
ANDRE EASON – Age 30 - Brooklyn, NY – Pro Record (15-4), 6 KO's
Growing up on the tough streets of Brooklyn, Andre "Daredevil" Eason found himself in fights at school and on the street. During his brief time as an amateur, Eason earned the New York Golden Gloves title.    
EBO ELDER – Age 27 - Atlanta, GA – Pro Record (22-2), 14 KO's
Born in Atlanta, Georgia, Ebo "The X-treme Machine" Elder followed in his father's footsteps and started boxing at the age of eight.  He enjoyed a long, illustrious amateur career with 139 wins before turning professional in 2000. Elder is currently ranked as a top 10 contender by all major boxing organizations.    
JEFF FRAZA – Age 28 - Boston, MA – Pro Record (17-2), 10 KO's
Massachusetts native Jeff "HellRaza" Fraza is back for season two of The Contender. Having become ill with the chicken pox in season one, Fraza was forced to drop out of the competition.  This time around, Fraza is ready for his shot and eager to use this second chance to prove his worth.  
STEVE FORBES – Age 28 - Las Vegas, NV – Pro Record (29-3), 9 KO's
Currently ranked 11th in the world, Forbes holds an International Boxing Federation (IBF) title and sports a record of 29 wins with three knockouts and three losses. With his ranking making him a target in the tournament, Forbes welcomes the chance to show what makes him a true Contender.  
MICHEAL STEWART – Age 28 - New Castle, DE – Pro Record (38-4-2),
22 KO's
Originally from Columbia, Tennessee, Micheal "No Joke" Stewart distinguishes himself from the pack with his thick, raspy voice and blue-collar appeal.  He is a building aficionado who works as a union construction laborer by day and has aspirations of becoming a general contractor.  
AARON TORRES – Age 26 - Philadelphia, PA – Pro Record (14-2), 6 KO's
Aaron Torres grew up on the rough streets of Philadelphia.  As an amateur, Torres maintained an impressive career, having fought in more than 100 fights and winning all but 10.  Turning professional in 2000, he describes his boxing style as "moving poetry": graceful with his footwork and intense with his jabs.  
WALTER WRIGHT – Age 24 - Seattle, WA – Pro Record (10-1), 5 KO's
A native of Seattle, Walter "2 Guns" Wright possesses the heart of a champion and a positive outlook on life. An alternate for the United States boxing team at the 2000 Olympics, Wright boasted a successful amateur career, winning ninety of his 102 fights.  
The Contender Season 2 Trainers include Tommy Gallagher, a lifelong New Yorker who won a Golden Gloves title in 1959. He has worked as a trainer in boxing for over 40 years and has four children and nine grandchildren. Jeremy Williams is a professional cruiserweight boxer with a record of (45-5-1) with 38 KO's. Williams is a member of the Golden Gloves Hall of Fame and resides in Northridge, Calif.        
ESPN Original Entertainment
Launched in 2001, ESPN Original Entertainment is ESPN's award-winning original programming banner.  The EOE brand spans ESPN's sports-themed original movies, scripted and unscripted dramatic series, daily talk and debate series, documentaries, game shows, groundbreaking televised events such as the X Games and The ESPY Awards, and is delivered across multiple media platforms.  With theatrical releases such as Through the Fire about basketball phenom Sebastian Telfair and Once in a Lifetime about the 1970's New York Cosmos, EOE continues to plant itself firmly on the cutting edge of sports and entertainment television, and event creation.  Also, EOE's daily lifestyle and entertainment-themed series Cold Pizza and Quite Frankly are cornerstones of ESPN2's programming lineup.  With many new scripted and unscripted projects in development, EOE serves both the passionate sports fan and the more casual viewer, and strives to expand ESPN's already industry-leading offerings in live events and sports news & information programming.  
Mark Burnett Productions
Mark Burnett Productions (MBP) is a leading production company in the world of
primetime non-fiction television.  MBP revolutionized television with hits such as Eco-
Challenge, Survivor, The Apprentice, The Contender, and Rockstar:INXS.  MBP
also successfully reintroduced product placement as an integral part of each of its shows
and has garnered a total of 24 Emmy nominations since 2001.  Mark Burnett was listed
as the #1 Most Valuable Player by TV Guide and in Time Magazine's Top 100 most
influential people in the world today.  
DreamWorks Television
DreamWorks Television is a division of DreamWorks SKG which was founded in 1994 by Steven Spielberg, Jeffrey Katzenberg and David Geffen. DreamWorks Television is currently in production on season three of the hit NBC series "Las Vegas" as well as season two of the critically acclaimed FX drama "Rescue Me," and the upcoming ABC reality series "The Miracle Workers." DreamWorks Television recently produced "Into The West" for TNT, which was the highest rated mini-series for the season with 81 million unique viewers. Other DreamWorks Television projects include: "Spin City," "Band of Brothers," "Taken." "Father of the Pride," "Freaks and Geeks," "The Job," "Boomtown," and "Undeclared.