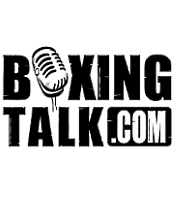 Jeff Fraza W5 Brent Cooper...
In the first matchup of The Contender Fan Favorite bouts, Jeff Fraza won a five round split decision over Brent Cooper. The official scores were 49-46, 49-46, and 47-48.
Ishe Smith W5 Anthony Bonsante...
In the next matchup, Ishe Smith dominated Anthony Bonsante to win a five round unanimous decision. In a foul-filled fight, Bonsante was outclassed and outgunned by the more skilled fighter as Smith frustrated him almost to the point of disqualification. Official scores were 49-43, 49-43, 49-43.
Jimmy Lange W5 Tarick Salmaci...
Jimmy Lange won a five round majority decision over Tarick Salmaci. Although Tarick received a point deduction for excessive holding in the final round, it did not matter as official scores were 49-45, 47-47, and 49-45.