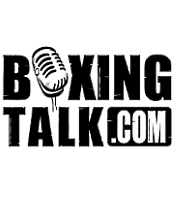 Often described as the 'best-kept secret in American boxing," World Boxing Association Welterweight Champion Luis Collazo will step into the Boston Arena boxing ring to face British opponent Ricky Hatton on May 13, 2006 to defend his title. Collazo (26-1, 13 KO), a 5'9", 147 lb. southpaw with a 72-inch reach, is currently in Atlanta preparing with long-time trainers Nirmal Lorick and Gary Starks Senior for the much-anticipated fight (to be televised on HBO). Believed to be the 'most slept on" boxer by manager Abner"AR"Rivera, Collazo is focusing on highlighting his talent and potential as a boxer through this Match against an internationally-known athlete. 
Ricky Hatton, a boxing icon in the UK, is undefeated with 40 wins and holds two titles in the Jr. Welterweight division. Recently making the move up to Welterweight, the 147 lb. 'Hit Man" described Collazo as a 'very dangerous" fighter and 'very, very quick" in an interview with secondsout.com. Hatton is trained by Billy Graham in Denton. 
Boxing since the age of 12, Collazo believes all opportunities are worth taking. After posting a 97-7 amateur record, Collazo turned pro on May 16, 2000 after a first-round TKO of Jose Maldonado. The 24-year-old, a serious contender of the game, has eliminated the durable Felix Flores twice and has also won the prestigious Golden Glove competition in '98 and '00.The Puerto-Rican New Yorker, promoted by the legendary Don King, defeated Jose Antonio Rivera last year on April 2 to claim the title as WBA Welterweight Champion. What stunned most fans and spectators was that Collazo had walked into that fight (in Rivera's hometown) with three weeks notice. Yet, he still managed to take the title with a split decision win. This May 13, a little over one year later, Collazo prepares to reclaim his Title.