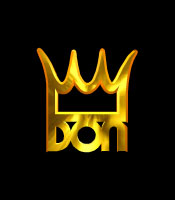 World Boxing Association welterweight champion Luis Collazo, like heavyweight champions Lennox Lewis, John Ruiz and many other world champions before him, has returned to the Pocono Mountains in the state of Pennsylvania to train to fight Ricky "The Hitman" Hatton at the TD Banknorth Garden in Boston on May 13. Collazo (26-1, 12 KOs), from Brooklyn, N.Y., likes training in the seclusion of the Poconos because it allows for little else than focusing on boxing.  Focus is important when preparing to face The Ring magazine and Boxing  Writers Association of America recipient of the Fighter of the Year designation in 2005.
The undefeated Hatton (40-0, 30 KOs), from Manchester, England, has set aside his International Boxing Federation and World Boxing Association junior welterweight titles won in his last two appearances to move up to 147 pounds to face Collazo, who thinks "The Hitman" made a miscalculation when he signed the contract.
"They picked the wrong guy," Collazo said in reference to Hatton and his camp agreeing to fight him.  "I'm a slick southpaw.  Styles make fights.  I'm the exact wrong style for Hatton. "They're looking past me.  He's one of the best at 140 pounds, now he's moving up to 147.  It's a whole new ballgame.
"You (the media) don't know me.  Don't be fooled by my innocent face.  I'm a different guy in the ring.  He likes to come.  I like to come, too.  I can go either way.  If he wants to box, I can box.  If he wants to bang, we'll bang.  It's going to be a great fight."
Tickets priced at $50, $100, $150, $250, $400 and $500 are on sale now at the TD Banknorth Garden box office, online at TicketMaster.com, or charge by phone at 617-931-2000.  The fight will be televised live domestically on HBO World Championship Boxing at 9:45 p.m. ET/6:45 p.m. P