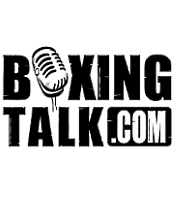 DiBella Entertainment's welterweight sensation Joshua Clottey (28-1, 18 KO's) is capable of beating any welterweight in the world.  Clottey has reeled off nine consecutive victories and has his eyes set on a world championship.  This past Saturday night, Michael Jennings, #1 ranked contender by the World Boxing Organization and Antonio Margarito's mandatory challenger suffered his first career loss to Young Muttley for the British Welterweight Title.  The loss by Jennings leaves WBO #2 ranked welterweight Walter Matthysee as the mandatory for Margarito.  The very worthy Matthysee is unavailable due to a fight he has scheduled in Argentina.  That leaves Joshua Clottey as the leading available contender for Margarito's mandatory challenge for the WBO World Welterweight Championship.    
"I'm determined to become a world champion.  I have the skills, work ethic and heart to be a champion," stated Clottey.  "I've dealt with many hardships throughout my career and getting a shot at the title would make it all worth it.  This is what I have been working towards my whole life."  
The only blemish on Clottey's impressive record came on November 29, 1999 when he was disqualified for a low blow in the eleventh round against current WBC Welterweight Champion Carlos Baldomir.  Clottey was dominating the fight when he was disqualified with no previous warning. Six years later the controversial loss still leaves a sour taste in his mouth.  Now, more than ever, Clottey wants to avenge that loss in a rematch.   
"Since his loss to Baldomir, Joshua has come back with a vengeance," said Lou DiBella, president of DiBella Entertainment.  "His loss to Baldomir was a disputed disqualification.  Joshua was disqualified in the eleventh round when he had not received a single warning for any infraction the entire fight.  Joshua has paid his dues and is deserving of a world title shot."