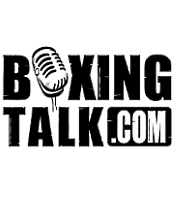 Reigning IBF light-heavyweight champion Clinton Woods will make the second defense of his title against former nemesis Jason DeLisle at Sheffield's Ponds Forge Arena on May 13. Woods won the IBF title vacated by Glencoffe Johnson by pounding the previously undefeated Rico Hoye in five rounds last March having secured his fourth attempt at winning a world title by stopping DeLisle in an IBF eliminator in December 2004. In an action packed contest, Australian DeLisle floored Woods in the opener before succumbing to the Sheffield man in the 12th and final round. Since then the 33-year-old Woods hasn't looked back and clearly decisioned former WBO champion Julio Gonzalez in his first world title defense in September. Recently linked to a potential all-British showdown with Joe Calzaghe, Woods spoke to Boxingtalk on the likelihood of the fight taking place, his thoughts on mandatory challenger and long-time rival Glencoffe Johnson and his ongoing preparations for his defense against DeLisle.
BC: Why have you been out of the ring since your win over Julio Gonzalez last September?
CW: I've been out for eight months so I can't wait to get back in there. I sustained slight injuries to my elbows during the Gonzalez fight but everything is fine now and my preparations are going well.
BC: You've kept a low profile whilst your promoter Dennis Hobson has become embroiled in a public crossfire with Frank Warren concerning a potential meeting between you and Joe Calzaghe. Has the media speculation affected you?
CW: No, not at all. If the Calzaghe fight happens, it happens. I think it's a fight that myself and Joe both want. I've read that Calzaghe thinks that he'll stop me in six rounds if we fight but if he couldn't stop Jeff Lacy despite hitting him with everything how is he going to stop me?
BC: How impressed were you with Calzaghe's victory over Jeff Lacy?
CW: Calzaghe took all the plaudits but it was the promoters who should have gotten the credit for selling the fight and for making out that Lacy was fucking Superman beforehand. Calzaghe's still not beaten anyone brilliant. Lacy was overrated whose best wins had come against a shopworn Scott Pemberton, an old Robin Reid and Omar Sheika who had been thrashed by Calzaghe years ago yet who Lacy could only manage to narrowly outpoint.
BC: Realistically, how likely is it that you will share a ring with Calzaghe?
CW: If I beat Glen Johnson (mandatory challenger for Woods' IBF crown) then I think there's a good chance that me and Calzaghe will get it on. He's now an IBF champion himself so I'd imagine that they'd be ok with him moving up to light-heavyweight and getting a straight shot at me.
BC: With that in mind some are disappointed that you are fighting a guy you've already beaten in Jason DeLisle who has subsequently lost an eliminator to Julio Gonzalez, the man you defeated last time out.
CW: People don't know the full story and the problems we've had in arranging this fight. Prince Badi Ajamu initially accepted then changed his mind (Ajamu now meets Roy Jones on July 29). Unbeaten American Yusaf Mack was interested but then his team said that the fight was too soon for him. We then tried to make a fight with Pietro Aurino but the Italians messed us about.
BC: Can you understand Glencoffe Johnson's frustrations and why he would lobby the IBF to stop you from going ahead with your defence against DeLisle?
CW: I can but I'm not running from Johnson and I want the fight as much as he does. I've been asking for Johnson ever since I won the IBF title against Rico Hoye. I want my revenge and he will be my next fight. I'm a better fighter than when we last fought and I'll stand toe to toe with Johnson for 12 rounds and do everything I can to win. I don't care where we fight. I'll go to America if necessary.
BC: Explain how you feel leading up to your second fight with Jason DeLisle in contrast to when you first fought him in October 2004?
CW: I'm full of confidence going into this fight. Following my loss to Glencoffe Johnson (in their rematch in February 2004 following their previous draw for the vacant IBF title) I was hurting, both physically and mentally, for the first time in my career. I felt so drained and considered retiring until tests showed that I had an iron deficiency. That has now been resolved and I'm feeling fitter than ever.
BC: What are your recollections of the DeLisle fight?
CW: It was a defining fight and a defining moment in my career. I had contemplated retirement after the Johnson loss and when DeLisle put me down in the first round I thought I was on my way out. I owe him a lot for that. He woke me up and as soon as I got back to my corner at the end of the first round I was intent on putting him down. (Woods had the Australian on the floor in the seventh before finally forcing the referee to intervene in the 12th). Some people said it was a close fight but I felt comfortable in there and that I won convincingly in the end. Had I lost I would definitely have retired.
BC: The DeLisle fight was your first under the tutelage of trainer Richard Poxon. What has he being able to bring to your game?
CW: Poxon's very physical. He makes sure I'm always in great shape whilst ensuring that I don't overtrain. He's always been there when I've needed him. He's good on the pads and gets me good sparring too. Richard's always reading books and studying fight tapes. It's ironic that people are now acknowledging him as one of the best up and coming trainers in Britain. Had I lost to DeLisle people would have been questioning my decision to have an inexperienced trainer in my corner.
BC: How do you see the rematch panning out?
CW: Without sounding over confident I can't see how he's going to beat me in the rematch though I expect it to be another tough fight. I'm just an all-round better fighter than him who has improved a lot since we last fought. The only way he stands a chance is to get as fit as he can and try and outmuscle me.