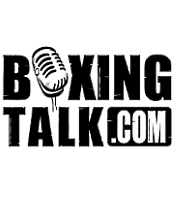 Press Release: The luck of the Irish hasn't been very good lately for the Clancy brothers, unbeaten heavyweight James Clancy (7-0, 1 KO) and undefeated cruiserweight Mark Clancy (4-0-1), who both live and train in the Boston area. Their respective boxing careers, unfortunately, have stalled due to cancelled fights, injuries and other reasons.
In 2001, the Clancy brothers moved to Boston, where they train as professional boxers. In many cases it costs them money to fight at this stage, taking into account the amount of time they take off from work to train, as well as expenses for equipment, travel to spar, strength and conditioning coach, etc. They work out of the L Street Boxing Gym in South Boston, MA and are trained by Jimmy Gifford.
James' scheduled fight against Boston police officer Tyrone Smith (5-1-1, 2 KOs), reportedly a former New England Golden Golves champion, was set for May 13, 2006 on the Ricky Hatton vs. Luis Collazo undercard at the TD Bank North Garden (aka Boston Garden). It was about to go on a walkout bout when it was cancelled as James was leaving his dressing room to fight. "I sold nearly 300 tickets ($17,000+) to fight May 13," James said. "I just
want to thank my friends and supporters for buying tickets and explain why I didn't fight. I was supposed to be in the third fight (before the HBO telecast), but, then I was told that I was going to be in the sixth fight, right after Ricky Hatton's fight. I said okay and later I hit the pads and was ready to go out to fight. But I was told that the fight was off. Then somebody from the commission told me the fight was back on, but they came right back and said it was off. In all of my years in boxing I'd never been treated like that."
Despite being paid their purses without fighting, the boxers were disappointed that they weren't given an opportunity to fight in front of their friends. The local commission cancelled four fights, including Clancy-Smith, because the main event ran until after 12 midnight and the Massachusetts commission decided not allow fights after midnight. Clancy also blames Banner Promotions, noting that additional time-and-a-half costs for all of the union workers would have totaled close to $20,000 if the fights were held.
"They didn't know the night of the fight why I didn't fight," James added. "I had waited six hours in the dressing room and probably I should have just marched out there on the floor to show fans I was ready to fight. But I didn't receive enough information until it was too late."
Brother Mark was supposed to fight April 20 against Andrew "Came To Fight" Hutchinson at the Manhattan Center, but Clancy injured his knee in an accident he says took place after the weigh in. He says he was under doctor's orders not to fight. "I had to weigh 196 pounds for Hutchinson to fight me," Mark explained. "I trained hard and weighed in at 192, the lightest of my pro career. I was starving and after the weigh in we went for a big feed at Rosie O'Grady's. I decided to walk off dinner, go back to the hotel and sleep. I wanted to buy
some food for the next day and, trying to beat the New York traffic with all of the taxis, I ran across 33rd street, caught my leg and hit my right knee on the curb. It started swelling, so I iced it down over night, but at 5:00 in the morning it was filled with fluid and swelled dramatically. I went to NYU Medical Center and was there from 10:00 AM to 3:00 in the afternoon. I had an x-ray and the doctor told me I couldn't fight or even train for weeks."
Clancy not only lost his purse for the fight, but he had paid his own way to New York City, as well as for his hotel room, food and hospital expenses. Not included was the three-days pay he gave up from work.
"I was told how everybody was upset that I wasn't fighting and I shouldn't go there," Mark continued. "I went to the show to meet (promoter) Lou DiBella and show him what happened. James Moore (unbeaten Irish junior middleweight on that card) couldn't believe how bad my knee looked. I was wearing a walking cast. I shook hands with Lou, who said he felt bad about what had happened and he offered to put me on one of his future cards. I also showed my injured knee to some boxing commission people. It was heartbreaking. Not only did it cost me a win, but what I make my next fight won't cover what I lost on that fight. Things happen for a reason, I guess, but I could have understood if I had broken my nose or hurt my hand in training. What was worse was hearing that some people thought that nothing had happened to me. I'd be happy to knock out Hutchinson. Somebody I know heard him say he wasn't fighting because I was afraid of him." James and Mark Clancy both plan on fighting around the beginning of June.