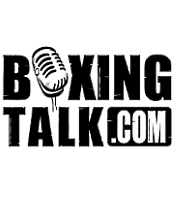 PRESS RELEASE
: Reigning IWBF world lightweight champion Jaime "The Hurricane" Clampitt underwent successful surgery on her left hand yesterday at the Lahey Clinic North in Peabody, Massachusetts. The operation was performed by famed orthopedic surgeon Dr. Steven Margles, who is best known in boxing circles for breathing new life into the careers of Micky Ward and Vinny Paz. 
Clampitt, whose scheduled November 23rd title defense against Giselle Salandy was scratched due to an injured right hand, had been experiencing pains in her left hand for the past 8 months. Ironically, though, it was the right hand injury that kept her from fighting. 
"Against doctor's orders I was planning on fighting on November 23rd regardless of what had to be done with my left hand," said Clampitt. "I am a fighter and I have already fought through the pain twice this year so I guess I was used to it. When I hurt my right hand though, it was impossible to even make a fist and at that point Dr. Margles made sure to call the fight off." 
According to Clampitt, the right hand injury did not require surgery at this time. 
"Dr. Margles said that it is tough to really give a diagnosis on my right hand, as I guess there could be a number of problems there. On the MRI he could see some swelling on the bone and a few other problems.  However, he gave me a cortisone shot on November 23rd and that has seemed to help somewhat," said Clampitt, now 16-3-1, 7 KO's. "I have been able to move the right hand a little without pain, but I cannot make a solid fist yet. I think the rest I need to take due to the surgery is going to help with my right hand as well as the left." 
Clampitt previously injured the right hand last December in her fight against Eliza Olson for the vacant IWBF world junior welterweight crown. 
A return to the ring is not currently scheduled, however according to Dr. Margles it will be a good 2-3 months before Jaime will be using the left hand at all since he removed a gumball sized bone from the hand. Her next scheduled appointment is at the end of December where the stitches will hopefully be removed and a new cast will be put on the hand.  
"I am looking forward to recovering as quick as possible and returning to the ring as soon as I can," said Clampitt, who has emerged as one of the most popular fighters in Rhode Island. "I know my fans were let down on November 23rd and I am looking forward to coming back in a big way in 2006 and making it up to my fans. I know my promoter CES is behind me and will put me right back in there to defend my crown." 
More information on Jaime is available on her web site at
www.jaimeclampitt.com