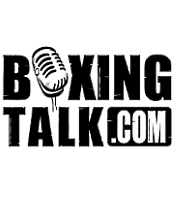 ESPN is reportedly working on adding Antonio Margarito vs. Manuel Gomez to the Kermit Cintron- Sebastian Lujan match-up scheduled for February.  If all goes as planned, the February show will serve as a prelude to the first-ever ESPN pay-per-view show in April.  Pay-per-view sales should be boosted by the natural ethnic rivalry between Cintron (Puerto Rican) and Margarito (Mexican).  Cintron is coming off hand surgery and Margarito suffered a close loss against Santos in his last bout, so both fighters will probably benefit from the February tune up date.
Although Sebastian Lujan (rated #12 by Boxingtalk) has a record of 21-1-1 (13KOs), he has never fought outside of Argentina.  For his first fight in the United States, he was awarded an interim title shot with the hardest hitting welterweight in the business.  With 13 wins coming by KO for Lujan, he will have to work hard to gain any respect from Cintron.  Kermit shrugged off the hard hitting Teddy Reid while winning every round and dropping his opponent three times.  After he saw the fight between Margarito and Santos, Cintron claimed that, "If Margarito fights me like he fought Santos, I'm gonna knock him out inside of five rounds."   
Even with Margaritos' loss to Daniel Santos, Antonio is still considered one of the best boxers in the world.  Although Santos was ahead early, Margarito landed flush shots which staggered 154lb title holder multiple times.  However, after being severely cut by a head but, Margarito was thrown off of his game as he was being forced to protect the eye.  When the fight was stopped and given to the judges, Margarito was slightly behind.  If it had not been for the head but, Antonio could have 154lb title today.  Remember, Antonio Margarito did not move up in weight because he was having trouble making 147lbs, Margarito moved up in weight because of the money.  Now, we have seen that Antonio has the power to hurt a junior middleweight, but he will be coming back down in weight. 
With the powerful Margarito going up against Cintron, ESPN has a fight of the year candidate brewing with title implications and a boat load of cash.  The drama has begun to brew, and the fans will get all they want from one of the greatest rivalries in all of sports.  Welcome to ESPN PPV.