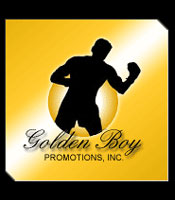 Middleweight contender Christopher Pearson believes he is ready for a breakthrough performance against any of the top names at 160 or 168 pounds. Pearson of Trotwood, Ohio, is managed by Split-T Management, and recently moved to San Antonio, Texas. Promoted by Golden Boy Promotions, he has a record of 20-2 (including the World Series of Boxing) and is riding a three-fight winning streak which includes a win over former Olympic bronze medal winner (and previously undefeated) Yamaguchi Falcao.
Pearson, who trains in Los Angeles under world-championship trainer Manny Robles, has already begun preparations for his next assignment. "I started training down here in San Antonio at Jesse James Leija's gym. I just moved down here, and it took a minute to find a gym, but once the gym opened, this is a great place to be. I will go to Los Angeles on July 30th and start with Manny," said Pearson.
Pearson, who began his career with 13 consecutive victories, feels that he is a stern challenge for anybody at middleweight or super middleweight. "I am looking to fight the best in those two divisions,and solidify myself as the best in the sport. I feel that that the 2nd half of my career is proving that I am the best." Despite getting a somewhat late call for the Falcao fight, he performed at a high-level and came home with the emphatic unanimous decision victory. "I took that fight on four weeks notice. I am not short on confidence, and I know what I am capable of doing.
Pearson would love to face world middleweight champion Saul "Canelo" Alvarez, but more realistically, he says, "Another fight that I would like to get is with Jaime Munguia. He is at 160 pounds now. I can outclass him. I don't see anything special about him. If it takes beating other fighters like David Lemieux or Taureano Johnson to get those fights, then bring them on. Right now I am ready to take on anyone."