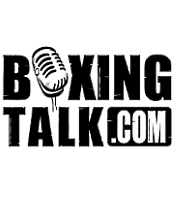 By Scott Shaffer
With his mandatory defense against DaVarryl Williamson officially announced, IBF heavyweight champion Chris Byrd is now taking the offensive against the IBF and his promoter Don King.  According to public documents obtained through the court's website, Byrd has asked a New Jersey District Court for permission to file his own complaint in a case already pending between Wladimir Klitschko and the IBF.  Byrd intends to sue the IBF and King, alleging they worked together to harm Byrd's career, to allow King to avoid fulfilling his contractual obligations and that together, they violated federal antitrust law.  Byrd wants not only monetary damages but also a declaration that he is free from King's control. "Don King Productions has a long and sordid history with the IBF," wrote Patrick English, Byrd's attorney in this litigation.
Byrd charges that DKP "actively sought to impose Williamson as Byrd's mandatory opponent, economically harming Byrd. To accomplish this, [DKP] actively conspired with the IBF... that conspiracy entails actions precluding anyone fighting for the IBF heavyweight title unless they are either promoted by [DKP] or give future rights [options] to [DKP]." Since King reportedly paid Lennox Lewis $1 million to vacate the IBF title in 2002 (a legal manuever), four out of five boxers fighting for the IBF heavyweight title have been promoted by King. Williamson would make the total five out of six.
The basis of Byrd's antitrust claim is that even though the Muhammad Ali Act makes illegal to attach certain strings to a mandatory title fight, the IBF allegedly did King's bidding for him by threatening to strip Byrd if he did not agree to all of DKP's terms.
Most of DKP's recent legal work has been handled by Judd Burstein, but since Burstein represented Byrd against King just before he was hired by King, Burstein's continued involvement in this case could become an issue.
Klitschko filed the lawsuit in a bid to convince the court to declare that he was the rightful mandatory contender, not Williamson, who is promoted by King. Klitschko won a narrow technical decision over Williamson, but the court ruled that Kitschko did not present a strong enough case for a judge to overturn the IBF's ruling to leapfrog Williamson ahead of Klitschko. Although the ruling was a huge victory for DKP, the lawsuit continued with Klitschko having an opportunity to seek monetary damages if he can prove his case.
Klitschko argued the IBF showed favoritism towards DKP in the ratings move, but DKP was never brought into the suit. "We do not understand why [Don King Productions] was not joined by by Klitschko, but clearly the efforts/activities by the IBF and by Don King Productions, Inc. were taken in concert," wrote English.