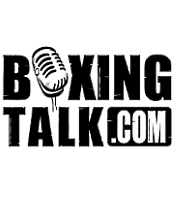 Lightweight  Edner "Cherry Bomb" Cherry (19-4-2, 8 KOs) returns to action on May 12, 2006 to take on undefeated Lightweight prospect Monty Meza-Clay (19-0, 12 KOs) in the main event of ESPN2's "Friday Night Fights" at the A La Carte Event Pavilion in Tampa, Florida.  Cherry was last seen loosing a controversial decision to NABF Lightweight Champion Jose Armando Cruz on February 4th on Showtime in the co-featured bout to Jose Luis Castillo vs. Rolando Reyes.  Cherry dropped Santa Cruz in the third round and had the champion in trouble in the eighth and eleventh rounds of the fight.  While the judges had Santa Cruz winning, many ringside observers including the press row judges used for the Showtime telecast favored Cherry in the fight.  Cherry will look to re-establish himself as an elite lightweight contender against the undefeated Meza-Clay.  Monty Meza-Clay is the IBA Super Featherweight Champion after an impressive decision win over veteran Shamir Reyes in his last outing.  Clay is widely regarded as a promising young boxer and is trained by Heavyweight Brian Minto's trainer Tom Yankello.  Clay looks to capatilize on this opportunity and upset the champion Cherry on May 12th.    
The undercard to this Starfight Productions event will feature some of Tampa Bay's top boxing talents including Jr. Middleweight Willie Lee (14-4), Bantamweight Robert Daluz (7-2), Heavyweight Moses Droz (14-4), Middleweight Robert Kucher (4-0), Jr. Middleweight Felix Cepeda (6-0), and Featherweight Kermit Gonzalez (3-0).  Doors open at 7:00pm, the event begins at 8:00pm, and the ESPN2 telecast begins at 9:00pm. For tickets and further information please contact our office at (813) 876-9269 or visit
www.starfightproductions.com
.