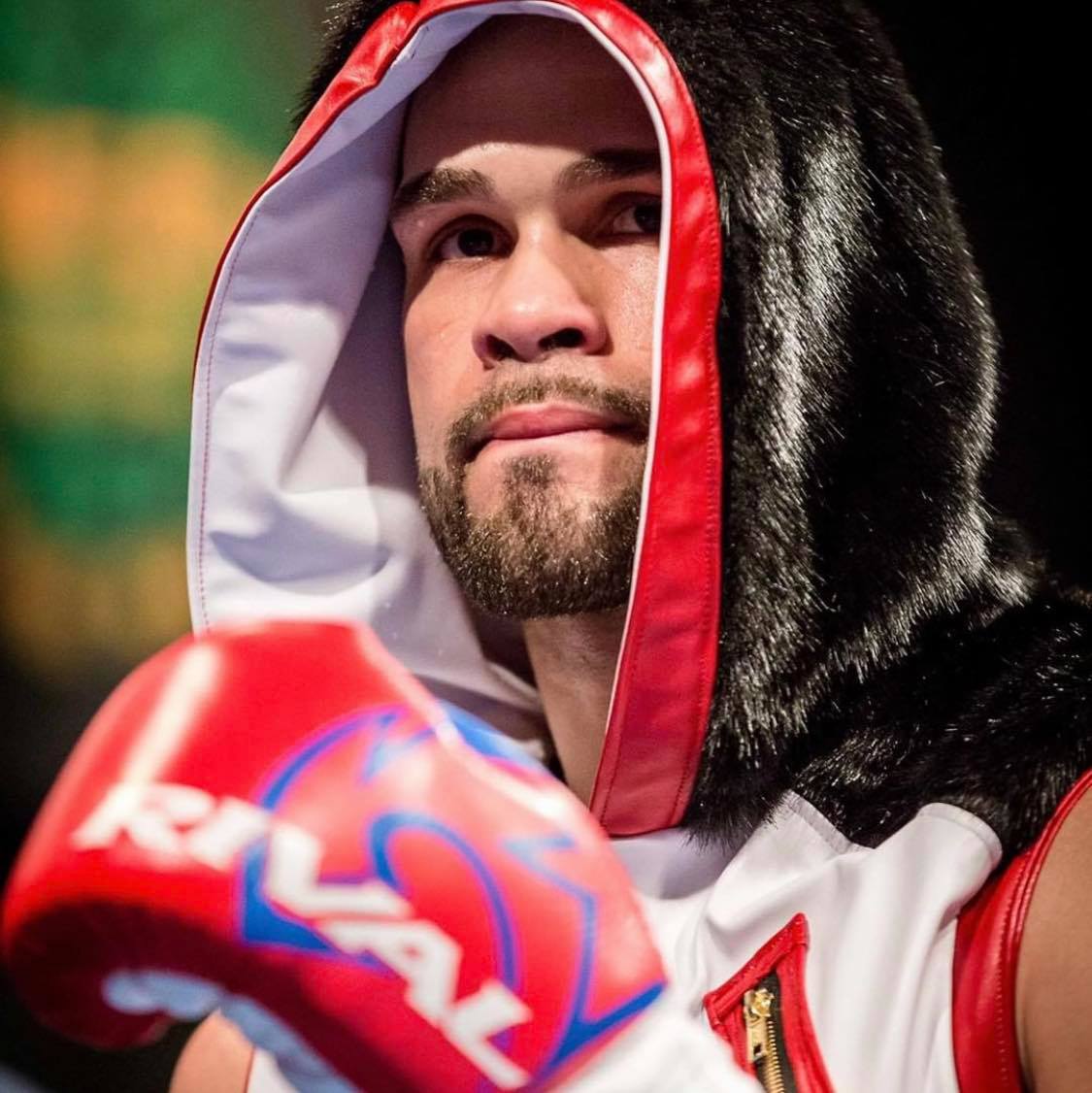 Undefeated light heavyweight Charles Foster has earned "Pro Boxer of the Year" honors from the Connecticut Boxing Hall of Fame. The West Haven resident, 19-0 with 9 KOs, will be presented his award this coming Saturday at Mohegan Sun during the Hall's 15th Annual Gala Induction Dinner. "It feels great that my work is being noticed," said Foster, who trains at Luis Rosa Sr.'s Boxing in Faith Gym in the Fair Haven section of New Haven. "This is a prestigious award that I'm happy to get," said Foster.
He added he also takes pride in the fact it's the same award his gym-mate Luis "The KO King" Rosa Jr. earned in 2014 and 2015. Rosa Jr., the son of his longtime trainer, was more like a brother to him than a gym mate, so when Rosa Jr. had his life cut short by a January 2018 auto accident, it severely affected Foster as well as the entire gym. "Anything in the sport of boxing I can do to keep mentioning him [Luis Rosa Jr.] and keeping his name alive makes me proud," said Foster.
Rosa Sr. – finding his own way to deal with the traumatic loss of his oldest child – kept the gym doors open. One month after Rosa Jr. passed away, Foster won a big fight-- a unanimous decision victory over Justin Thomas at Mohegan Sun.
He returns to Mohegan this weekend after two out of state victories in 2019 – one in Boston, MA and one in Springfield, MA. His two wins prior to that - occurring in 2018 - saw him engage in another Boston battle and before that, a fight in Philly. So the "Pro Boxer of the Year" award presentation will be the first boxing-related event for Foster in his home state since February 2018.
This year's Connecticut Boxing Hall of Fame induction class consists of still active former light heavyweight champion "Bad" Chad Dawson, the late Arturo "Thunder" Gatti, former ESPN Friday Night Fights regular and action-packed pugilist Delvin Rodriguez, Eddie Campo, Teddy "Redtop" Davis and a referee, the late Arthur Mercante Sr.
Tickets for this year's dinner/induction are $90. The dinner is preceded by a cocktail hour. There is also a silent auction and a 50/50 raffle. Boxing officials, trainers and fighters from Connecticut and beyond will be available for pictures, autographs and to answer fans' questions. Special guests, according to the Connecticut Boxing Hall of Fame's website, are scheduled to include Iran "The Blade" Barkley, "Poison" Junior Jones, Buddy McGirt, Micky Ward, Marlon Starling, Dana Rosenblatt, Randy Gordon and Brian Campbell. In addition, many Connecticut-based fighters are regular attendees.
Tickets can be purchased by calling Ann Murphy at Mohegan Sun (860-862-8846) or Connecticut Boxing Hall of Fame board member and longtime boxing writer Sherman Cain at 860-212-9029. Cain, it should be noted, will be honored with this year's Contribution to Boxing Award.
Doors open at 6 p.m. and the sit-down dinner will commence at 7 p.m.