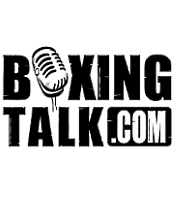 Press Release:
Big Star Productions presents ³Championship Night at the Silver Star Hotel & Casino² promising you an evening of action packed professional boxing! The main event will feature 2 time Olympian Eromosele Albert 12-1 (6 KO¹s) against Dorian Beaupierre 12-3-2 (6 KO¹s). The Jr. Middleweights will be fighting for the vacant IBA Continental Title in what will be 12 rounds of non-stop action.
Eromosele ³Bad Boy² Albert represented his home country of Nigeria at the 1996 Atlanta Olympics and the 2000 Sydney Olympics.
Albert will be facing his toughest opponent yet in Beaupierre. In 2004 he had two controversial draws against top ranked Daniel Edouard. Beaupierre has never been afraid of tough opposition and he¹ll face another tough task against Albert. The winner of this fight will be recognized as one of the top fighters in the division.
On the undercard will be 6 more exciting bouts! Jorge Dalmau, President of Big Star Productions, says ³We¹re excited to bring a championship caliber event to Mississippi and to partner with Comcast CSS and the Silver Star Hotel & Casino.²
This event will be broadcast on Comcast CSS on December 16th from 9:00pm-11:00pm EST.
For sponsorship opportunities, please contact Big Star Productions at 1-305-668-8300 or toll free at 1-877-881-8300.
Tickets are available at the Silver Star Hotel & Casino Box Office or by calling toll free at 1-866-44-PEARL. Doors open at 7pm and the first bout is scheduled for 8pm (CST).