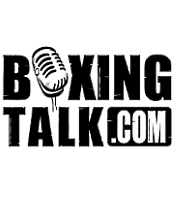 We were not surprised by the comments you made about us, we anticipated that you would respond in that way. We would like to point out that you are well aware who  Cestus Management are and that we have not discredited anybody in anyway, that is not our business practice; i think Mr. Dibella has a short memory in regards to the offer that he made us. 
The offer was unacceptable so we declined and i am sure that if we had made the same offer to him and his fighter he would have also declined; as far as wanting to get the correct monetary compensation for what we bring to the table, that is how appropriate business is conducted. 
Mr.Dibella's comments are laughable about how we out-priced ourselves for a HBO Boxing After Dark fight, we know how much the networks pay out for those shows and we can only respond with, "when you want to pay with peanuts you can only buy monkeys" that is what Mr. Dibella gave, an unrealistic offer. 
Mr.Dibella talks about the world passing us by and that we have not progressed passed the ShoBox level, well that is a matter of opinion. My question to Mr. Dibella is, why did he forget to mention that as part of the deal or should i say the condition to make the fight, was he wanted to become our promoter? and he only gave us a few hours to give him a definitive answer.  
When all is said and done our open challenge to Miguel Cotto has stated the true  hardcore facts which seem to have offended Mr. Dibella for some reason
well if that is the case then so be it. We will not stand by and not be heard and we will tell it like it is, even if the truth is offensive. 
We at Cestus Management give big kudos to Paulie and obviously we know that when certain fighters get a chance to challenge for a world title they think they are on their way to winning the lottery and that's a chance they can't pass up on, under any circumstances.  
On June 10th we will be rooting for Mr. Malinaggi in full force and really hope that he wins the World Title because then a fight between the Magic Man and Mighty Mike will be able to materialize under the correct and fair circumstances.