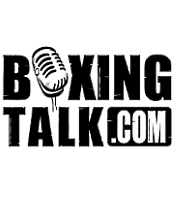 With less than two weeks left until the third, and likely final installment of his epic trilogy versus Diego "Chico" Corrales, Jose Luis Castillo can be found in the gym, working harder than ever to make the lightweight limit of 135 pounds, knowing that a win over his rival will pave the way for mega-bouts with the elite fighters at junior welterweight and even welterweight. But don't think for one second that Castillo is overlooking Corrales.  "I know a win over Corrales is the key to everything for me in the future because if I beat him, then I can get big money fights. But right now I'm only concentrating on him," says Castillo. "This fight will be tough, but if I land my shots, he'll be going down."
Though Castillo (54-7-1, 47 KOs) has shown the world time and time again why he is one of the top lightweights in the world, he is looking to prove to himself that he can actually make the 135 pound lightweight limit against Corrales on June 3. In his last two fights (versus Rolando Reyes in February and Corrales in October 2005), making weight has been somewhat of a problem for Castillo, but this time around, Bob Arum of Top Rank, Castillo's promoter, is quite certain that his fighter will make the weight and be ready to go. [Editor's note: Boxingtalk rates Castillo in the 140-pound category due to his inability to make 135 pounds for the second bout with Corrales].
"Jose Luis has a history of not having problems making weight. Failing to make weight is a complete aberration in his career. I've had him in several lightweight fights and he's never battled to make weight. In fact, he's almost always come in under 135," advocated Arum calmly. "There are extreme penalties that'll be imposed by the Nevada State Athletic Commission and Showtime if he doesn't make weight, making it virtually impossible for the fight not to take place."
To ensure that his fighter will get down to 135 pounds at the weigh-in, the president of Top Rank, has seen to it that Castillo go through weekly checkups in training camp in order to see how well he has progressed with losing weight. Throughout training camp, it has often been difficult for Castillo to concentrate on the fight itself, with fans and the media wondering whether the Mexicali native will actually make the lightweight limit.
"Everybody's been talking about my weight—that's all anyone wants to know. People come in every week to check on my weight, making sure I'm where I'm supposed to be. It's been difficult to lose the weight and focus on this fight, but since it's going to be tough, I have to be ready," he says in a quiet tone.
Despite having waged two thrilling wars with Corrales last year, which reinvigorated the sport, controversy has seemed to overshadow their actual fights.
In May 2005, Corrales came back from two knockdowns in round ten to win a technical knockout over Castillo in the same round in what many consider perhaps the greatest boxing match of all time. However, Castillo's repeated spitting of the mouthpiece throughout the fight and referee Tony Weeks' stoppage of the bout upset Castillo and his camp.
Five months later, Castillo avenged his loss to Corrales with a brutal knockout in the fourth round. However, a day earlier, Castillo failed to make weight on three different occasions. The fact that Castillo's supporters allegedly meddled with the scales on the day of the weigh-in did not sit well with Corrales and his people. Also, the fact that Castillo disposed of Corrales as handily as he did led many to think that Castillo's three and a half extra pounds helped him trounce Corrales that quickly.
This past February, Castillo and Corrales were set to fight the rubbermatch of their epic trilogy, but Corrales allegedly suffered an injury, which postponed the bout four months. To many in Castillo's camp, this was a strategic move on Corrales' behalf in order to buy more time to rest. Though he would win a lopsided decision against late replacement Rolando Reyes, Castillo would fail to make weight yet again, leading many to wonder whether Castillo had seen his best days at lightweight.
But according to Castillo, the past is just that. Instead of worrying about the controversy that's surrounded his mega-fights with Corrales, he is preparing on beating his opponent as soundly as he did last time. Only this time at 135 pounds.
"Both fights with Corrales have been marred by controversy, but I'm over all that now. Bad things have happened, but no more are coming on my part. Before the second fight with Corrales, I hurt my ribs about ten or twelve days before, so I wasn't able to do what I had to do to make weight. I think everyone knows I wasn't 100%, but this time around I'm perfect. I'm making sure I don't get hurt while sparring, plus I'm making sure my diet is right so I can make 135 just fine," says a stern Castillo. "Whether or not Corrales was ever injured, that has no bearing on me. All I know is I'm winning on June 3. This fight will be intense for however long it lasts. I'm going to win by knockout. I'll KO him within six rounds."
The fact that longtime trainer Tiburcio Garcia, who was not with Castillo for the second Corrales fight, is back in his corner, leads Castillo to believe that he has one more reason why he will successfully defend his lightweight crown on June 3.
"Tiburcio has always prepared me well. I think we do well together. He's really helped me with everything in order to get ready for Corrales, who I don't think will go toe-to-toe with me, which is a shame for the fans because they're expecting what they saw in the first two fights," says Castillo.
Sure enough. Call me sadistic, but I think I speak for everyone when I say that I hope to see a carbon-copy of the first two fights, in which both warriors demonstrated extreme courage, winning them ultimate respect by adoring fans. For Castillo, he hopes another outstanding performance translates into huge money fights, too.
"This will be my last match at 135. After that, I don't know where I'll move up to. It all depends where the big fights are. [Ricky] Hatton's style and mine would make for an explosive fight, which would attract a lot of fans. And I've always said I would love a third fight with [Floyd] Mayweather Jr. I feel that we're 1-1, that I won the first time and he won the second fight. At 147, Floyd wouldn't be moving as much and my power would be better," says Castillo with a laugh. "Miguel Cotto, too. He's a great champ and a good boxer—I'd love to fight him because he has a lot to offer."
But those fights would not be made until November at the earliest. For now, there's only June 3 and Castillo knows this. For now, it's back to the gym for a few more rounds of sparring to run through in preparation for Corrales. And Castillo couldn't be any happier.
"I'm not at all bored with facing Corrales a third time. His style meshes with mine and it shows in the ring," he says. "I enjoyed those fights so much."
So did we…so did we.