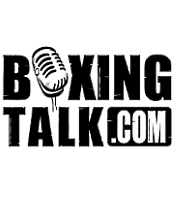 PRESS RELEASE:
A pair of potentially explosive match-ups will be shown during SHOWTIME's Free Preview Weekend when two-time time World Boxing Council (WBC) Champion Jose Luis Castillo (51-6-1, 45 KOs) takes on former International Boxing Federation (IBF) titleholder JulioDiaz (30-2, 22 KOs) and undefeated Jeff Lacy (18-0, 14 KOs) risks his IBF super middleweight crown against once-beaten Rubin  Williams (26-1, 15 KOs) on SHOWTIME CHAMPIONSHIP BOXING Saturday, March 5. The world championship doubleheader, which will be co-promoted by Top-Rank, Inc., and Gary Shaw Productions, LLC, will take place at Mandalay Bay Resort & Casino in Las Vegas and start at 10:30 p.m. ET/PT (delayed on the West Coast). 
Immediately preceding the scheduled 12-round world title fights on March 5 will be ONE NIGHT ONE STAR USHER LIVE.  The multi-award-winning recording artist and superstar, Usher will burn up the stage with the concert event of the year from San Juan?s Coliseo de Puerto Rico. From Friday, March 4, through Monday, March 7, SHOWTIME will offer a free preview weekend for viewers nationwide.
Question: Julio, you have wanted to fight Jose Luis Castillo for a long time.  You finally got a shot at a world title in your last fight, won it and then gave it up voluntarily so you could get this fight with Castillo.  Tell us about that and how training is going?
Diaz:  This is very exciting for me. I think it is a great motivation just because I already gave up my title, which I worked very hard for, just to get this fight. I have got to make it be worth something and I have got to come through. That is pretty much what is getting me going and it is going to be very hard for Castillo to bring me down because I had to invest a lot.  He will not step over me so easily.  I will put up a fight.  This is going to be a very great fight because I am always a good show and I am up for a good fight.
Question: Julio, were you and Castillo tentatively scheduled to fight once or twice before?
Diaz: Yes, something like a couple of years ago.  But unfortunately, it did not go as planned.  I think the fight fell through due to an injury that he had or something like that. 
Question: Julio, how difficult was it for you to give up your title?
Diaz: It was difficult in the beginning, but after I analyzed everything I just started to look ahead.  I wanted to go for something bigger and better and it just seems that these days titles do not really do much. 
Question: Julio, what is your strategy for this fight?
Diaz:  I think one of the best ways to beat Castillo is staying away from danger and being very intelligent in the ring. 
Question: Do you have a prediction?  Do you think it will go the distance?
Diaz: I think that we are both very hungry for this and it will be a great war and I do not think I have the patience for it to go the distance and I do not think he does either.
Question: Julio, you have not fought since May 2004.  Do you think that will affect you?
Diaz: No, I was scheduled to fight about two or three times already and so I was actually getting ready for each of those fights.  So throughout that whole period of time I have been working hard, getting all my sparring done and I have been in the gym. 
Question: Was defeating Courtney Brown a big turning point in your career?
Diaz: That built confidence in me and made me stronger. Brown was a big, strong lightweight.  The way I ended that fight motivated me a lot more, so when I fought Javier Jáuregui he just seemed like a small guy. That is the reason that I am not getting intimidated by an oversized lightweight like Castillo.  I know what I have to do and I have been a fighter who has been raised from the beginning with big fighters. I am a pretty solid lightweight right now.
Question:  Jose, what are your thoughts going into this fight? 
Castillo:  I have been training real hard and am really looking forward to it.  I think it will be a great fight.
Question: Where are you training now and how long have you been training? 
Castillo:                   I have been up here five weeks now.  I am up in the mountains of Mexico City.
Question:                Jose, is your intelligence in the ring God-given or does much of it come from the training you have received from Lee Espinoza?
Diaz:                              I think it has been 50/50.  Since I was a kid, when I started my amateur career, I just had that natural talent that Lee saw in me and he just improved it.
Question:                Julio, did the people Sycuan encourage you to give up your IBF title? 
Diaz:                              No, it was a big decision that they respected and they pretty much left it to me.  This is something that I wanted and I did it and everybody supported me. 
Question:                What kind of adjustments are you going to make against an opponent as physically strong as Jose Luis? 
Diaz:                              I have been getting ready to be physically strong and rugged in the ring.  No matter what I have to do, I will succeed because we are walking in with a plan A, plan B and plan C.
Question:                Jose Luis, do you think you will have trouble making the 135?
Castillo:                   Yeah, it is always tough for me to make 135, but over the last two fights for some reason, it has been a lot easier to make and I hope this time it will go the same way. 
Question:                Julio, do you think it is a better that you are fighting Castillo now and not a couple years ago?
Diaz:                              I have had a lot of fights. I have had ups and downs and I have had good, hard fights.  Even in the gym, we have learned so much with this time that it has only made me better.  In the beginning I was just a young prospect with a lot of heart and a lot of will to win every fight.  But when it comes down to a hard fight like Castillo, you just need a lot more than that.  I think you need the experience and the maturity in the ring to pull out a tough fight like that.  And I think I am a lot more prepared now than I was before. 
Question:                Jose, can you compare Diaz to any other boxer you have fought?
Castillo:                   I do not think I have fought anyone quite like Julio. Stevie Johnston and Joel Casamayor had an awkward style and were very difficult to fight sometimes. Julio is more of a guy that wants to fight that likes to engage me. He is fast and he is quick, so we do have to worry about that. 
Question:                Jose, considering the fact that the winner of this fight may fight Diego Corrales, do you think there is a danger that you will underestimate or take Julio Diaz lightly? 
Castillo:                    I know how important these fights are for what I want to do in the future.  I know that before I can think about Corrales, before I can think about Kostya Tszyu, before I can think about anything, I have to beat Diaz and that is all I am thinking about right now. 
Question:                Julio, what is the key to this fight?
Diaz:                              I think the key is to give Castillo a lot of respect, the most respect I can, and that is the main key.  I cannot walk in there and get in over my head or be cocky, trying to underestimate him.  I have built him into this huge monster and I have to walk in there very alert and very cautious and I cannot fall asleep for a second in there because I know the experience he has and I know the kind of fighter he is.
Question:                Jose,  have you done anything differently in this training camp?
Castillo:                   Basically, we are trying to work on speed, getting up to speed, making sure that we engage Julio as much as we can. 
Question:                Jose, do you have a prediction for the fight?  Do you think it will go the 12 rounds or you get a knockout? 
Castillo:                   Unlike the fight with Juan Lazcano, I think there is a possibility I could knock him out because we will be more engaged and there will be more punching.  I think there is a possibility that the fight will end before the 12 rounds.
Question:                Julio, what is your reaction to Castillo?s prediction of a knockout?
Diaz:                              I understand his point of view and that is the same thing I said.  It is going to be two power punchers who come to fight and that is pretty much what will end up happening.  I do not see it going 12 rounds because, just like he said, I am a fighter who will make a good fight. There are fights like he just had with Casamayor. Castillo had a good point that they do not give a good fight and they do not let you give a good fight, so you cannot look good in a fight. And I think with me and Castillo, the two styles match.  That is pretty much what I am looking to do, just give a great fight and win the fight, but in a nice manner which people will be happy and will talk about it for years to come.
Question:   Were there any major changes you had to make in training camp in preparing for this fight as opposed to the original plans for Levander Johnson?
Diaz:  We just automatically switched sparring partners and that was a big change.  Then the physical training. We had to train a lot harder for a strong bull that is going to come at you more than Levander Johnson
Question:  Jose Luis, this is the second time in a row you were supposed to be fighting Chico.  You may be fighting him in May should you get past Julio.  Does it bother you that you have to go through Lazcano, then Casamayor, now Julio Diaz just in order to get to Chico?
Castillo:   The most important thing for me is to fight the big fights.  This fight is just as big as Corrales.  I know Corrales is a little bigger than this fight, but to me, these are big fights and important fights.  People are getting to know me.  As far as I am concerned, I am fine with it.  If we fight in May, that is fine.
Closing Comments.
Castillo: I hope to see all of you out on the fight on March 5 and I suspect that it will be a great fight.
Diaz: Hopefully, everybody can make it that day and that both fighters can reach that day safely and that our fight turns out to be what everybody is expecting ? a great fight and a safe fight.  Hopefully, both fighters can walk home and continue with our careers and may the best man win.