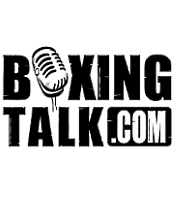 Corrales 39-2(32), just claimed the WBO title with a more than impressive TKO win over Acelino Freitas. Corrales has made it clear to Boxingtalk.com that he would like to unify the titles at 135 and Castillo is high on his list. This fight would definitely produce fireworks as two of the toughest fighters in boxing today would probably go toe to toe. When you factor in, the fact that they have 77 KO's between them, fifteen more than Freitas and Corrales had. In one corner you have the heart of a champion, coupled with the devestating power and relentless pressure of Corrales and in the other there's a rugged champion with a more than solid chin, one who isn't afraid to slug it out. Look at the ingredients and what you have there is a fight for the ages.
The date in November would give Corrales over three months to prepare for this fight, and he is not adverse to quick turnarounds. He's fought seven fights in the twenty months since his return to the ring in 2003, five of them being in one year alone. In 2000 after a 10th round knockout victory over Justin Juuko, he came right back in less than three months to destroy Angel Manfredy, so the rounds he put in against Freitas would not be much of a factor.
With Freitas' trainer stating that Acelino will take a fight in Brazil in December and then exercise a rematch clause with Corrales in possibly, April of 2005, Corrales is feww to make some big moves.
This fight could serve a three-fold purpose:
1. A win would definitely make Corrales an even stronger candidate for fighter of the year, after reclaiming his ttle at 130, moving up to hand Freitas his first career lost en route to the lightweight title, and then beating a tough as nails Castillo for another strap.The winner of this fight would be recognized as the true king of the lightweights.
2. It accomplishes part of his goal of unifying the titles
3. With both Corrales and Morales on the same card, if they were to win their respective bouts, this could set a huge PPV for them in 2005, since Morales is planning to move up to 135 and both fighters only want to fight the best. Corrales has said many times that he would love to fight Morales, and with the WBO and WBC titles on the line, this potential superfight would be nothing short of legendary.
Of course this is just an idea that could set up some big paydays and great fights for Chico in 2005. There's no doubt that Corrales will continue to provide the fights that the fans want to see. Either way a night that features Morales vs. Barrera 3, and a title fight at 135, will be one to remember.