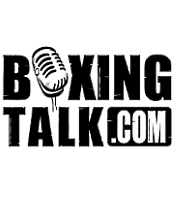 Many observers felt that Casamayor deserved to win the battle, not Castillo
Las Vegas, NV: When the two combatants of the main event entered the Mandalay Bay Events Center's ring, I thought to myself, 'Wow! This place is packed!" Of course, the tone of my thoughts and of my article oozes of unending sarcasm. To be honest, I knew that the place wouldn't completely sell out, but when roughly half of the seats of the shrunken Events Center are empty, it's a bad sign for boxing. For one, this is by far one of the most intriguing matchups of 2004, a fight I simply could not wait for. We had the aggressive banger in Jose Luis Castillo versus the slick and savvy countering of Joel Casamayor. To see the arena half empty was depressing, to say the least.
Hopefully the mass emptiness of the Mandalay Bay was due because people had already paid big bucks for Top Rank's massive Barrera/Morales III card a week earlier and instead opted to stay at home and catch it on Showtime. Castillo has never been an enormous draw (but then again, who is these days?) and neither has been Casamayor. Regardless of how the fight would turn out, seeing that many empty seats left an empty feeling in my gut (and not because I was hungry).
Going into the contest, my predictions for both televised undercard bouts were inaccurate. I picked Jeremy Williams to outpoint Samuel Peter and score the upset (Williams was knocked out cold in the second) and I also felt that Jeff Lacy would stop Omar Sheika in the third (Lacy won a close twelve round unanimous decision). So, just before this fight kicked off, my pre-fight estimation that Castillo would be too strong and too big for the recently-aggressive Casamayor and win an easy twelve rounder was in jeopardy. While I never hope for a fighter to lose, I was at least hoping for Castillo to allow my boxing expertise to pull through.
The sparse crowd seemed a bit partial to Mexicali, Mexico native Castillo, but Casamayor had his fans in attendance as well. Castillo, while already a major force in the boxing world and was the defending world lightweight champion, needed this win to catapult him towards the major paydays. Wins over Stevie Johnston and Juan Lazcano, coupled with close losses to Floyd Mayweather, Jr. are one thing, but a victory over the likes of Casamayor could launch him toward hefty rewards against guys like Diego Corrales or even Kostya Tszyu. Casamayor, on the other hand, was hoping to reverse his luck and pry himself back into boxing's limelight.
So, Castillo wound up winning the fight via split decision, but from my vantage point, he lost hands down. For the first several rounds of the contest, Castillo could barely trap Casamayor, let alone land anything worthwhile. On the flip side, Casamayor countered beautifully, avoided virtually everything Castillo threw his way and peppered him with counter rights and stiff lead lefts. By the time the fifth round rolled around, Castillo had a bloody nose and mouth and his right cheek was puffy. Some of the other journalists had Castillo winning handily, but not could explain the way his face looked. They also couldn't explain the several times Castillo became frustrated and shoved Casamayor, as well as the fracas he ignited at the conclusion of the eighth round. Could it be because he knew he was losing?
The official scores were 115-113 for Casamayor and 116-112 and 117-111 for Castillo. When one fighter can't seem to land anything for the first eight or so rounds, how in the world can the other guy only win three or four rounds on a card? The decision perplexes me to no end. Indeed, the rounds can be difficult to score or very close in terms of judgment and some judges score rounds in favor of certain fighters' styles. But stylistically speaking, no matter how aggressive Castillo was, he simply was not landing anything worthwhile.
Some argued that Castillo was the aggressor. But in boxing, the secret is to hit and not be hit. Just because one fighter is always coming forward, it does not mean that he is controlling the fight, let alone winning the rounds. If the aggressive fighter can't land his shots and is being peppered by pestering punches, how can he win rounds?
So while the majority of the media section had Casamayor winning the battle (sure, some had it a draw and others felt Castillo won), the Cuban defector falls to 31-3 with 19 KOs. Castillo was able to retain his world championship, but this fight will go down as one of the more controversial decisions in recent memory. Castillo improved to 51-6-1 with 45 KOs and seems destined to lock horns with Diego Corrales next May. But does he deserve it and should there be an immediate rematch with Casamayor?
While my initial inkling is to have the two warriors face off again before either dukes it out with anyone else, the fight itself was a total bore. Only few scattered moments of action came to fruition and when the crisp punches actually did land, hardly anything ever succeeded them from either fighter. While I believe it'd be the correct and justifiable notion to force an immediate rematch, no many people actually want to see it. Hardly anybody showed up to watch the fight live in the first place and after witnessing the complete lack of action for twelve rounds, even fewer people would show up for a second clash. Too bad for Casamayor. He should be crowned the new world lightweight champion.
Lacy Out-Slugs Sheika En Route to Decision Win

Fight not as exciting as most anticipated, but Lacy solid enough for victory
Most figured the clash between Jeff Lacy and Omar Sheika was going to be a Fight of the Year candidate. What, with Sheika's wars with Scott Pemberton and Lacy's with Syd Vanderpool, this matchup was a boxing fan's wet dream, right? Wrong. While there certainly were several torrid exchanges and dramatic toe-to-toe wars, the vast majority of this fight was with both men clinching. It was like watching two sweaty men imitating prom night. Boxing insiders claim that Lacy is a heavyweight trapped in a super middleweight's body because of his freakish punching power, but I think that after this fight, it's because of the constant hugs and one-punch attacks.
Of course, the fight wasn't as terrible as, say, any of John Ruiz' affairs, but a fight of the year contestant it was not. Sheika wobbled Lacy in the second after he landed a furious overhand right, but instances where Lacy was hurt were few and far between. In several cases of the fracas, Lacy dished out enough punishment to jostle Sheika, but he was never close to having the fight stopped, let alone having Sheika dropped.
Memorable highlights of the contest were the final minute or so of the seventh round and the closing moments of the eleventh and twelfth rounds. Other than that, it was more or less an experience more suited for one of Cedric Kushner's Heavyweight Explosion cards, just with two fighters roughly 40 pounds lighter. Failing to live up to pre-fight expectations is an understatement to say the least. Maybe the fight wasn't as bad as it really appeared to be mainly for what the significance of the match up was, but it was rather dull to say the least.
With that diatribe off my chest, Lacy won it unanimously and wound up retaining whatever 168 lb. alphabet title he owns (IBF, right?). Lacy was awarded the victory via scores of 115-113 (twice) and 117-111. With the win, Lacy, who hails from St. Petersburg, FL, kept his unbeaten professional record in tact and now stands at 18-0 with 14 KOs. The Patterson, NJ, resident, Sheika, by the way, falls to 26-7 with 17 KOs.
Peter Needs Only One Punch to Dispose of Williams

After a sizzling opening round, Peter drops Williams for good
One of boxing's biggest wastes of talent, Jeremy Williams, was intent on actually doing something with his God-given skills. Williams has been more or less a spoiler of blossoming heavyweight prospects of late and many expected him to pull off the upset against surging Samuel Peter. After a relatively entertaining opening round, in which Williams appeared to win, Peter leveled him with one punch in the following round. Williams ducked under a loopy right hand but made the mistake of backing away straight up with his arms down. Peter capitalized immediately and planted a crippling left hook square on Williams' jaw. Williams fell flat on his back, with his arms sticking straight out. Referee Toby Gibson never bothered to administer a count, signaling the end at just :27 of the second round.
Thus far, it was the biggest win of Peter's career and it was a much needed victory to keep his name out in the open of the dreary heavyweight division. Peter improved to 21-0 after scoring his 18th knockout and is hoping to eventually land a shot at one of the division's title holders. He'll have to wait in line for now and hope to score more impressive victories such as the one he nabbed tonight. Williams, for his efforts, fell to 41-5-1 with 36 KOs.
Tackie, Thompson and Bejarano all Score Wins

Solid off-TV action from the Mandalay Bay in Vegas
Returning from several months of obscurity, Accra, Ghana's Ben Tackie proved that his punch and determination have not gone the way of the Dodo. Oklahoma City's Jonathan Nelson found that out the hard way. Tackie fought like he normally does; patiently stalking his opponent and finding a way to land the lethal hand grenades he is famous for. Nelson tried to fend off the aggressive Tackie, but just before the bell sounded to end the opening round, a Tackie overhand right dropped him. Nelson was able to beat the count, but with the way he was felled by what was a relatively meager punch, it was written on the walls that the fight would end well before the distance.
Tackie wasted little time in disposing of his foe, as a feinted left hand followed by a crushing straight right sent Nelson halfway through the ropes. Referee Jay Nady waived off his count after he reached "three," awarding Tackie with a quick, relatively effortless knockout victory. The win catapulted Tackie's record to 25-5 with 16 KOs and keeps him on the bubble for a title shot in one of boxing's hottest divisions; welterweight. The loss, by the way, drops Nelson to 10-9 with 10 KOs.
So with the win, does Tackie still have what it takes to win it all? After watching this match, that answer certainly cannot be answered. Tackie has only lost to the elite fighters of his division, so why would that change if he lands a title shot against a Cory Spinks or even a rematch with Kostya Tszyu? But first things first; Tackie needs a few more wins to keep his positive streak alive and he must score a win or two against some upper level fighters. While Nelson is certainly not among those ranks, it is a step in a positive direction.
Young prospect Cristian Bejarano looked superb early on in his battle with Rob Frankel. He dropped him early in the first round and while Frankel survived the stanza, his face was a puffy, battered, bloody mess. Most expected Bejarano to close the show in the second and swarm all over his wounded foe, but the Chihuahua, Mexico native failed to do so. From the early portion of the second round up until the end of the sixth, Bejarano decided to look sharp and outbox his opponent. Frankel, from Albuquerque, NM, fought bravely and tried to score the upset, but simply no match for the coasting youngster. Bejarano easily won via scores of 60-53 (twice) and 59-54 and Frankel fell to 6-2.
Bejarano could have easily stopped his foe in the second or even third round, but he seemed content on trying to land one punch at a time. He threw very few combos and rarely attacked the body, resulting in what was first a promising knockout turned into a relatively boring affair. It's clear that young Bejarano needs more work and should try to stop his foes with better punches and more ferocity. He is still young - 23 - and after covering several of his fights thus far, Bejarano, now 11-0 with 5 KOs, definitely has the goods to make some noise in the junior welterweight division. But with passive outings such as this, it's somewhat frustrating to watch him in action when he can do much more. Ah...maybe next time.
In what was the final off-TV bout in the Mandalay Bay Events Center, Philadelphia's Anthony "The Messenger" Thompson looked fantastic in systematically breaking apart Jonathan Corn. Thompson dazzled Corn with fancy footwork and sizzling combos to both the body and head. Corn tried to keep up with Thompson, but was unable to do so. Thompson eventually was able to fully figure out Corn's defense and in the fourth, picked up the pace as pillaged both the ribs and head. Early in said round, Thompson unloaded a furious body assault and then landed a dizzying combo up top, dropping Corn. While Corn was able to get back up, the end was just around the corner as Thompson cornered his woozy opponent and opened up until referee Jay Nady stopped it. The official time of the stoppage came at 1:14 of the fourth, boosting Thompson's pro record to 17-1 with 13 KOs. Corn from Shawano, WI, falls to 43-11-1 with 22 KOs.
CLICK HERE FOR FULL REPORT AND PHOTOS
Send questions and comments to: sherdogsloan@cox.net