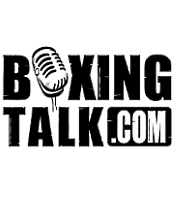 PRESS RELEASE:
It's official  - two-time WBC lightweight champion Jose Luis Castillo will take on IBF lightweight champion Julio 'Kidd' Diaz on Saturday, March 5 live on Showtime from Mandalay Bay Casino & Resort in Las Vegas. Castillo is rated #2 by Boxingtalk and Diaz is #6.
Todd duBoef, president of Top Rank, made the announcement today.  Castillo vs. Diaz will be in  the main event. In the opening title bout, to be presented by Gary Shaw Productions, LLC, the IBF super middleweight champion Jeff  'Left Hook' Lacy of Tampa will be in a title defense.
Castillo, 51-6-1 with 45 knockouts, is anxious to take on Diaz, 30-2 with 22 knockouts. 
"At this point in my career I only want to take on top fighters,"  Castillo  said.  "Let's see what Diaz brings to the ring."
Diaz, younger brother of long-time contender Antonio Diaz, said Castillo is a big, brawling champion who he can handle.
"I've always worked well against bigger fighters," Diaz said. "I've done well sparring with my older brother, who is big like Castillo, and this is a fight I expect to win."
Tickets are $300, $200, $100, $50 and go on sale Wednesday, Feb. 2, noontime at the Mandalay Bay Box Office (702-632-7580) and at all Ticketmaster outlets.